Combined with the strength and reach of the internet, Creative Commons has promulgated a center for creativity whose time was well overdue. Ryan Merkley, its CEO since 2014, says that "the time has come to restore the natural state of collaboration and sharing, and to return to the way we were when we were at our best, and to create an environment for collective acts for the greater good of society, thereby creating more ways to work together. This rationale is what continues to excite and drive [Creative Commons'] goal to unlock societal potential."
Creative Commons Today
To say that the growth of Creative Commons-licensed works has been strong would be an understatement. The following chart shows the total number of licensed works: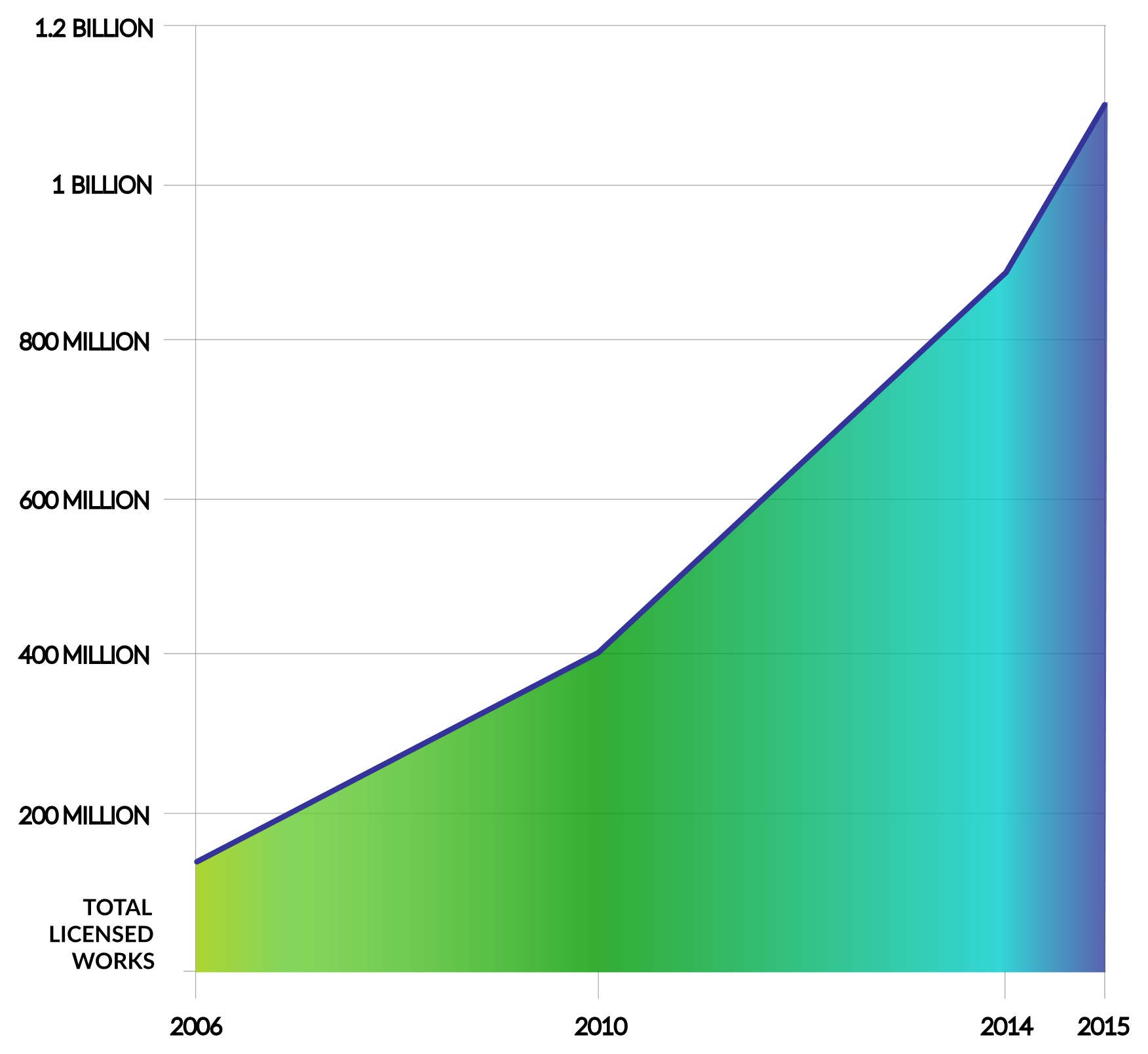 Not one to rest on its laurels, on Feb. 7, 2017, Creative Commons released a beta version of the new CC Search tool. On the same day, New York's Metropolitan Museum of Art announced that all of its public domain works are now available for free use, remixing, and sharing via the Creative Commons Zero (CC0) designation.
Merkley says, "Initially, the search tool is focused on only one media type: photos. But the intention is to index and search the commons of openly licensed content and facilitate use and reuse. Users can search through available metadata, license type, and repository. It will reference people to the source material on the platforms that host Creative Commons' content. Creative Commons wants a more vibrant, usable commons powered by collaboration and gratitude. The goal is a tool that helps people reuse content easily to realize the benefits of the commons."
Ultimately, Creative Commons aims to include all media types in the tool. Using the initial beta release, it will gather feedback from its users and creators to help design a front door to the commons. All image content included (except where otherwise noted) is licensed under an Attribution 4.0 International license. A disclaimer on the CC Search homepage states, "This is a prototype of the CC Search, aggregating data from publicly available repositories of open content. It is made publicly available for testing and discussion purposes only. Please report bugs or other problems in our Github repository. Note that Creative Commons is not hosting the images, so you should contact the original repository to have any infringing content removed."
Using CC Search
Conducting a search for "Vincent Van Gogh" rendered this initial screen (page 1 of 3,229 pages):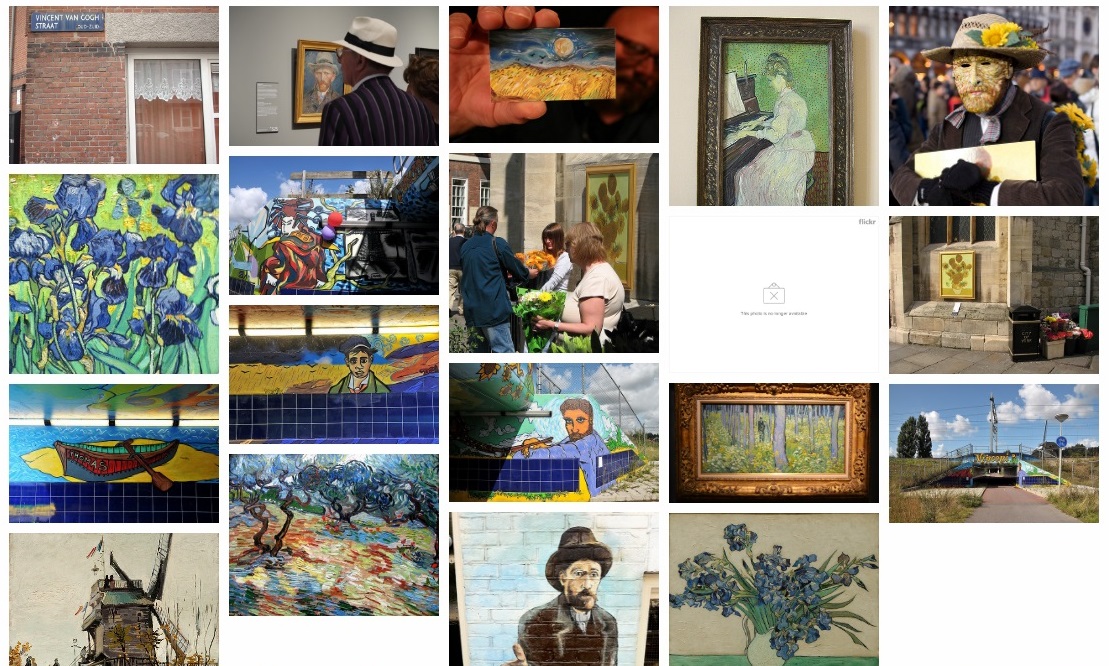 Selecting "Irises" from the above display brings up the following screen alerting the user as to how the image may be used:
Clicking on the figure icon next to the cc symbol under License goes to a page that tells the user that this image is licensed under Attribution 2.0 Generic.
Merkley says, "The goal is a tool that helps people reuse content easily and thereby realize the benefits of the commons. The plan is to cover the whole commons, but we wanted to develop something people could test and react to that would be useful at launch. To build our beta, we settled on a goal to represent 1% of the known Commons, or about 10 million works, and we chose a vertical slice of images only, to fully explore a purpose-built interface that represented one type but many providers."
Changes will be made over the next few months as users try the beta version, which includes the Creative Commons list-making features and one-click attribution. Users are encouraged to send comments and suggestions so Creative Commons can enhance the tool as needed prior to its final release. Developer notes and project scope are also available for review. Feedback may be sent via a form or email (info@creativecommons.org), as well as on Twitter, Facebook, or Slack.
The current state of copyright is a disaster. Kudos to Creative Commons for developing a system that allows creators to set their own terms of use. Easy? Yes. User friendly? Yes. Once again, Creative Commons has demonstrated its understanding of copyright and a desire to make it better for users and creators alike. As for CC Search, expect more types of content to become available over the next several months.