The third U.S. Book Show, hosted by Publishers Weekly (PW), was a hybrid 4-day event celebrating the role of libraries in spreading the love of reading—and stoking that passion for books with a parade of intriguing upcoming titles in various genres. I attended the virtual sessions from May 22 to 25, which were a mix of prerecorded videos and live streams of the in-person conference.

LIBRARIES ARE ESSENTIAL TRACK

The May 22 Libraries Are Essential track, which was virtual-only, highlighted the most pressing issues facing libraries today: book bans and access to digital content. Andrew Albanese, a senior writer at PW, moderated the first session and the last session before the closing keynote, which featured Ibram X. Kendi and Nic Stone talking about their book, How to Be a (Young) Antiracist.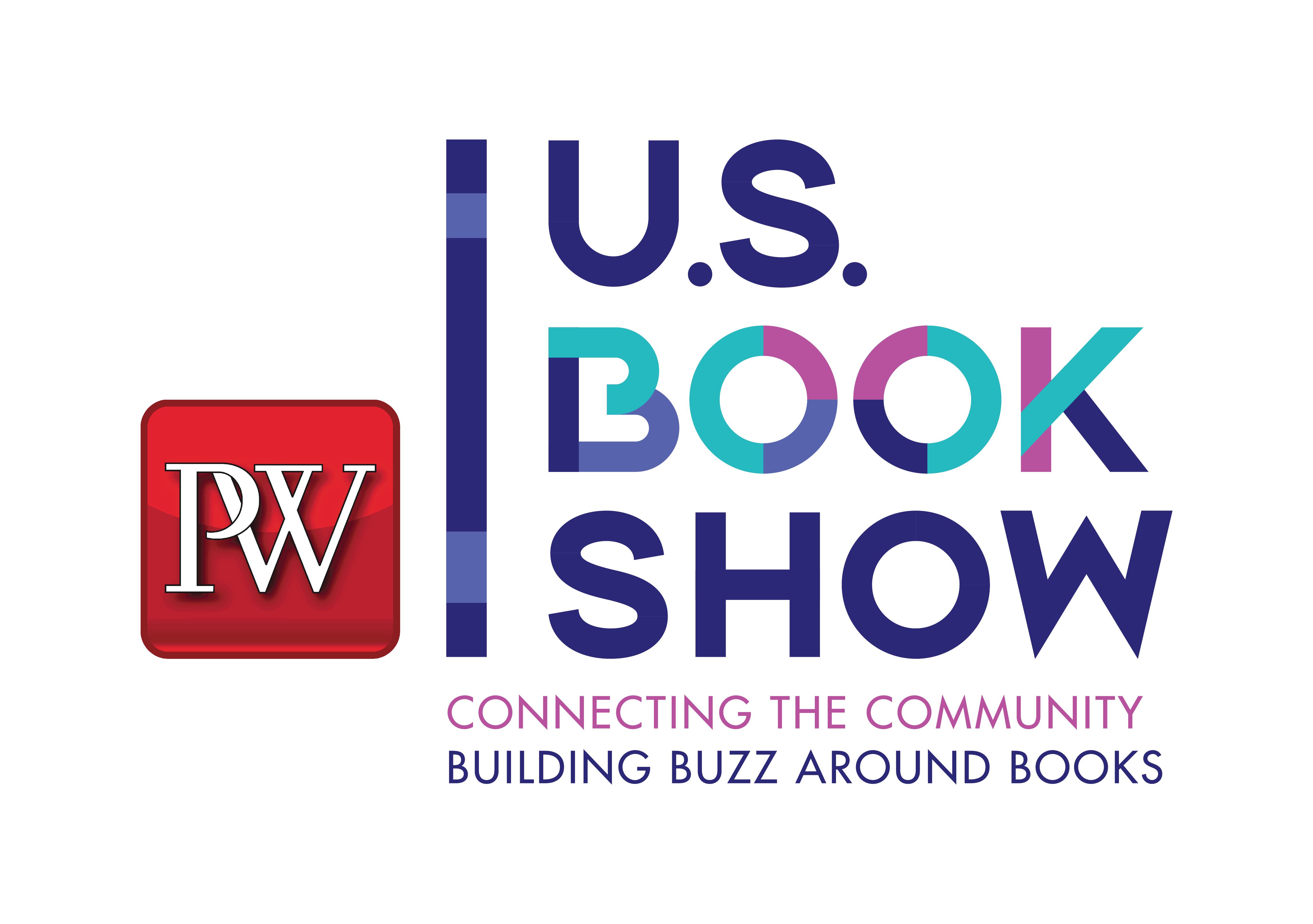 Book Bans
Book Banning in America: What's Driving the Nationwide Surge in Book Bans—And How Freedom-to-Read Advocates Can Win featured Emily Knox, board president of the National Coalition Against Censorship; Kelly Jensen, who writes a weekly book censorship news column at Book Riot; Amanda Jones, a school librarian who faced serious harassment after standing up to book bans; John Chrastka, executive director and founder of EveryLibrary; and Raegan Miller, director of development and finance for the Florida Freedom to Read Project.
Knox gave the opening remarks. She has studied book bans throughout her career, and although books have always been banned, she said it's now easier than ever to target books and organize to challenge them thanks to social media. She attributes the current surge to three factors: the pandemic, Black Lives Matter (BLM) protests in the wake of George Floyd's murder, and the move to a majority minority population. During the pandemic, school came into the home, and parents started paying attention to what their children were being taught—and not all of them were happy with the pedagogy. A group such as Moms for Liberty can look at a list of antiracist books compiled to aid BLM activists, choose titles at random to challenge, and gather supporters to show up at a school board meeting. In addition, people have started to distrust democratic processes, and going to a board meeting and engaging in horrible rhetoric gives them power that they feel the government doesn't. As for the current demographics of the U.S., Knox said people are grappling with the question of how to study and learn from our racist past, and because books now often center nonwhite, nonmale perspectives, they're an easy target. By banning them, people can ignore huge issues in our society such as the meaning of gender and how to reconcile with our history of slavery. Knox concluded her remarks by sharing how people can help fight book bans: Read the banned books, support targeted authors, know which organizations you can work with (ALA, your state library association, etc.), and bring your children to school board and library board meetings and encourage them to talk about what the books being challenged mean to them.
The session then turned to a panel discussion among Jensen, Jones, Chrastka, and Miller. Jensen confirmed that the pandemic was a major factor in rising book bans: An emphasis on parental rights emerged, and that fueled fear in adults without children who felt the need to take back the schools. She believes that the mainstream media is doing a terrible job of reporting on book bans. The bans are very unpopular, and only a small number of voices are dominating the entire conversation, but challenges to books are sometimes being reported as legitimate when media outlets aren't digging deeper to find out what the people on the ground are actually saying.
Jones shared her experience of going to a library meeting to speak out against book bans and being personally attacked on social media by an extremist group that also went after her family and friends. She filed a lawsuit, but a local judge dismissed it, so she is currently appealing the decision. Jones said the members of these groups find people to target so that everyone else will stay silent. They succeeded for a while, but her community has come around to start speaking out against them. She criticized book bans as a private citizen, not as a school librarian, so her job was never in jeopardy, but she endured death threats and other harassment, and her mental health has suffered. She said she's approached by other school librarians who are in tears about the current atmosphere, but she can't lie to them and say it will get better soon—instead, she reminds them that they're not alone and that they can always reach out for help.
Chrastka noted that there are at least 42 bills in the U.S. to criminalize librarians, educators, museum workers, and anyone within the culture of reading. In Arkansas, one of the bills has already passed. He said that thanks to the 1973 Miller test, no publisher is putting obscene works in schools, so these extremists' legal arguments are faulty before they even begin. His organization, EveryLibrary, goes into communities facing these issues and helps them organize, allowing people who have never done this kind of work to make alliances and become activists. Chrastka shared some success stories thanks to EveryLibrary's new Fight for the First organizing platform.
Miller said that when people from her grassroots organization, Florida Freedom to Read, show up at school board meetings, extremists such as Moms for Liberty are less vocal. They even walked out of one meeting after she showed up. Her organization monitors meetings across Florida so it can push back when it sees book challenges. Her children are in a K–8 school, and she said that in speaking to fellow parents, she realized they're not aware of the increase in book bans, so she helps get the word out. Miller said that when classroom teachers at her school send home content release forms, 99% of the parents sign them, giving the teachers permission to choose the books their children will read. This underscores that it's a minority of people who are attempting to ban books.
When discussing what book bans are really about, Jensen brought up the point that removing books disenfranchises children from lower-income families who are likely to be reliant on the school and public library to access books. Jones noted that an uninformed populace is easier to control, and book bans are an easy way for politicians to rile up their voter base. Chrastka emphasized how much damage legislation can do to marginalized communities, saying that book banning is part of a comprehensive approach that's anti-person. Miller agrees that banners have a lack of empathy—and removing books that help readers understand others doesn't help develop that empathy.
Albanese asked the participants how to beat book bans, and Miller cautioned that it's a marathon, not a sprint. She said not to go on the attack, although Jensen disagreed, noting that she has no problem calling people out, especially if they're members of the media misreporting on the topic. Chrastka said it's a problem progressives and libertarians should work on together, because it's really an attack on liberty, on the First and Fourteenth amendments. Jones said to show up to local library and school meetings, vote, and find others who want to speak out, including organizations such as Planned Parenthood or transgender support organizations that also have a stake in the fight.
Jensen suggested writing thank you notes to librarians, because they go into board records. Jones agreed that reaching out to librarians means a lot, especially if they've been harassed. She has appreciated the emails she's gotten. Albanese added that the lawsuit brought by PEN America and Penguin Random House against a Florida district that banned books is a huge step, but only the beginning. Get engaged, and stay engaged, he said.
Access to Digital Content
The session Digital Trends: Three Years After the Pandemic Shutdowns Began, What Does the New Normal Look Like for Public Libraries? featured Lisa Rosenblum, director of the King County Library System in Washington; Edward Melton, executive director of the Harris County Public Library in Texas; and Ellen Paul, executive director of the Connecticut Library Consortium. Each librarian described the post-pandemic state of their libraries.
Rosenblum said her library is half and half when it comes to lending, with 50% digital and 50% physical. She is seeing that people like choice: They haven't turned their backs on print, but they embrace all formats. For example, she still buys books on CD to lend out, but people love that they can access e-audiobooks from their phone. Melton shared that there is high usage of e-audiobooks at his library, especially by people learning English and learning to read. Paul said digital lending increased as a portion of lending as a whole, but she needs more data to determine whether the demand for digital has increased or libraries have bought more to meet the existing demand. She noted that options such as e-audiobooks free up shelf space for other physical materials.
Albanese asked them about budgets and publisher econtent pricing. Rosenblum said publishers need to come up with a better price point so libraries will purchase more. What libraries really need is flexibility in purchasing, because every library has different needs. Melton asserted that publishers should figure out workable models and bring the libraries into the discussion, because libraries are creative, and they know what works for their own community. Also, both publishers and libraries have the same end goal: to build a culture of reading. Paul shared that the average hold time at one of her organization's libraries for a bestseller is 6 months, and one of her ebook consortiums spends $42 per title for only a 1-year license. So that's a bad return on taxpayer investment. Rosenblum added that it's also bad customer service—having to wait 6 months for an ebook makes the library look bad.
Paul spoke about a new bill in Connecticut that aims to help set terms for publishers selling to libraries. She said it's different from the Maryland bill that failed to pass because the Connecticut bill focuses on the contract, not copyrights. Libraries need to show legislators that taxpayer funding is going toward unfair ebook costs while publishers are pocketing the extra money. Rosenblum chimed in that libraries have to start trying to bring about new legislation because nothing else has worked. All three librarians agreed that libraries want to find a sustainable path forward with publishers, as long as publishers are willing to let them help in the decision making.
The U.S. Book Show's virtual PubHubs page, which replaced a traditional exhibit hall. Participants could click on each publisher's logo for more information.
AAPI COMMUNITIES IN CONVERSATION
ALA president Lessa Kanani'opua Pelayo-Lozada opened the AAPI Communities in Conversation track by thanking AAPI (Asian or Asian American and Pacific Islander) authors for their work. She reiterated the importance of fighting censorship and plugged ALA's Unite Against Book Bans campaign. She closed by saying that the AAPI community is huge and diverse and highlighted some of her favorite books by AAPI authors.
The session A Conversation in the Kitchen showcased two cookbooks: Maya Kaimal's Indian Flavor Every Day and Jeffrey and Kevin Pang's A Very Chinese Cookbook. The father-son team hosts a cooking show, Hunger Pangs, for America's Test Kitchen. Kaimal wants people to realize that Indian food is accessible, and she highlights easy-to-find ingredients in her book. As a child, she would stay with her father's family in southern India, and she saw cooking as a communal act. Jeffrey Pang learned about cooking from his mother, and Kevin Pang added that food was a unifying force in their family life. They noted that Chinese cooking falls under a big tent, with multiple interpretations.
The Must-Have Fiction session introduced Gina Apostol's La Tercera, Ye Chun's Straw Dogs of the Universe, Tania James' Loot, and Hannah Michell's Excavations. Apostol said that although her book was originally about two brothers during the Philippine-American War, it turned out to explore her relationship with her mother. She said every scene had to have some element that felt truthful to her, even though it's a fictional work. Chun's novel is about the search for belonging; she wanted to educate herself about Chinese immigration to the U.S. because she had a relative who came over to work on the transcontinental railroad and then returned to China. He inspired her story. James wanted to dig into a historical blind spot she had about Tippoo's Tiger, which was propaganda by Indian people against the British; she was used to seeing British propaganda against Indian people. Michell wanted to write an unreliable narrator and to explore the theme of work and motherhood, since she is balancing both in her own life.
COMICS AND GRAPHIC NOVELS
The opening keynote of the Comics and Graphic Novels track (which was livestreamed all day from the in-person conference venue) was a conversation between cartoonists Roz Chast and Emily Flake about Chast's new book, I Must Be Dreaming. Chast said she has always been curious about dreams, and this book was a way to explore her own dreams and theories about dreams. Flake expressed skepticism about universal dream interpretations, and they used the common losing-teeth dream as an example—maybe people dream about their teeth because their tongue is touching them while they sleep; maybe there's no deep meaning there.
Children's Big Books of Next Season featured Ryan Estrada's Occulted, Pedro Martín's MexiKid, Sharee Miller's Curlfriends: New in Town, and George O'Connor's Asgardians: Odin. Estrada knew someone who had been part of a cult and was willing to share her experience for his book. Martín's story details his family's drive to Mexico to pick up his grandfather so he could live with them. Curlfriends is Miller's debut graphic novel series about four friends, with each book focusing on one character. She wanted to write about Black girls in middle school who learned from each other. Odin is also the beginning of a series, this one about Norse mythology. O'Connor said writing about different cultures' mythologies is how he taps into his creative side.
Adult Big Books of Next Season featured Mattie Lubchansky's Boys Weekend, Edel Rodriguez's Worm: A Cuban American Odyssey, Jillian Tamaki's Roaming (co-authored by her cousin Mariko Tamaki), and James Tynion's W0rldTr33. Lubchansky was inspired by a real trip they took; their book is about a transfeminine art assistant going to a bachelor party. Rodriguez said he became political after growing up in a dictatorship, and he wanted to share what it's like to be an immigrant who speaks truth to power. Worm is the story of his life between two insurrections: 1959 in Cuba and 2021 in the U.S. Tamaki called her book lighthearted and fun—it's about what it's like to travel for the first time as a young person without parents. Tynion called his book a sci-fi horror epic. Pronounced "world tree," it's the first in a series exploring the initial optimism about the internet versus what it has become.
Edel Rodriguez, Mattie Lubchansky, James Tynion, and Jillian Tamaki (photo credit: JD Urban)
ADULT BOOKS & AUTHORS
In the opening keynote for the Adult Books & Authors track (which was livestreamed all day from the in-person conference venue), Meg Wolitzer, host of NPR's Selected Shorts, interviewed Lauren Groff about The Vaster Wilds. Wolitzer praised Groff as a titan of American literature. Groff talked about her new book, which is set in the 1600s and follows a girl who flees her colony when illness breaks out; she goes on the run in the woods and must fight to survive. Groff wanted to explore the idea of man versus nature along with the troubling history of colonizing the U.S. She was inspired by Robinson Crusoe and the TV show Naked and Afraid. Her character goes on a spiritual journey as civilization recedes, she said. Wolitzer and Groff talked about how writing and reading are hopeful acts, because reading makes people feel less alone. Groff noted that when she's writing, there is always the hope that someone will connect to her book and get something out of it.
The Big Books of Next Season session had established writers describe their new titles: Elizabeth Acevedo (Family Lore), Mitch Albom (The Little Liar), Alice McDermott (Absolution), and Kiley Reid (Come and Get It). Acevedo's book is a family saga that asks big questions such as who we are, whom we connect with, and what we pass on to others when we die. Albom said he grew up Jewish, but he has never written about the Holocaust until The Little Liar. He was inspired to write about it when he visited the Yad Vashem memorial in Israel. McDermott's book is an exchange of letters between two characters who lived in Saigon during the Vietnam War. She said the impetus for the novel was to understand failure—that to err is human. Reid described her book as a story of consumption, desire, and bad behavior in a college dorm.
The lunch keynote was a conversation among Well-Read Black Girl founder Glory Edim; Sarah Jessica Parker, promoting her new Zando imprint, SJP Lit; and Kim Coleman Foote, author of Coleman Hill. Parker chose Foote's book to publish because she was impressed by her skill as a writer and because she didn't know the history of the Great Migration that the book illuminates. Foote talked about her main character's similarity to one of her great-aunts, whom everyone called "nasty." Writing the book allowed Foote to understand this aunt better. She wanted to honor her family's stories and the stories her parents told her about her heritage.
For an In Conversation session, Kate Tuttle, an executive editor at People magazine, talked to author Adele Griffin about her book, The Favor, a story of two women from different economic classes who go on a journey of surrogacy. Griffin shared the evolution of her main character; she wanted to give her a job she was good at so readers could understand her and see her in a comfortable setting. When the second main character enters the story, she displays the power imbalance between the women—the haves versus the have-nots, said Griffin. The story becomes about what each woman values. Griffin said she spent a long time writing for young adults, and writing about middle-aged women changes the stakes, because they have more life experience but less life to live ahead of them than teenagers do. Griffin also discussed her own process of having children through surrogacy, noting that it used to be difficult to talk about, but now she wants to share her story.
The first-timers on the Debut Authors panel were Terah Shelton Harris (One Summer in Savannah), Kelsey James (The Woman in the Castello), and Alice Carriére (Everything/Nothing/Someone). Harris wanted to explore how a person could forgive the perpetrator of a serious crime. A friend had a child who came from sexual assault, and she wanted Harris to tell her story. James' book is a gothic horror mystery set in Italy in the 1960s with the theme of duty versus personal desire. Carriére's memoir describes her life growing up in Greenwich Village in the 1990s; she called writing her tether to reality as she went through struggles with her mental health.
Kathleen Harris from Zibby Books interviewed former TV writer Patty Lin about her memoir, End Credits: How I Broke Up With Hollywood. Lin has written for shows such as Desperate Housewives, Breaking Bad, Freaks and Geeks, and Friends. Her book is about the toll these jobs took on her and how she got the courage to walk away. Lin always loved writing, but after 10 years in Hollywood, she lost her passion for it. The book was like therapy for her—she worked on it so she could learn to love writing again. She was hesitant to publish it because she was afraid of what people would think of her, but she decided she needed to tell her story in order to heal.
Husband and wife Keegan-Michael Key and Elle Key (at left; photo credit: Sally Montana), co-authors of The History of Sketch Comedy: A Journey Through the Art and Craft of Humor, delivered the track's closing keynote. They opened with a comedy bit about whether Keegan is Elle's favorite actor to demonstrate the structure of a joke, noting that people laugh when something is uncomfortable or unexpected. They talked about how jokes are created and mentioned that their endings should be unexpected and yet inevitable. Elle was the one who pitched the idea for the book to Keegan, but he wasn't immediately interested because he knew writing a book would be difficult and time-consuming. During the pandemic, they started a podcast called The History of Sketch Comedy, which laid the foundation for the book. They were able to collaborate well because Keegan acts as the tour guide for all things comedy, and Elle weaves the threads together. They said the book is for anyone who likes comedy or just wants to learn something new.
PW EDITORS' PICKS: ADULT BOOKS
I attended three sessions in the PW Editors' Picks: Adult Books track: Mysteries & Thrillers, Literary Fiction, and Memoir & Nonfiction. They were moderated by PW staffers, who had editors take turns pitching one book they wanted to promote. They talked about working with the author, why they were drawn to the book, and why they believe people should read it. PW revealed the books that debuted at the U.S. Book Show to the public the day after it ended. To find out which titles were showcased at the sessions, read "Adult Books for Fall 2023," by David Adams, on PW's website.