Thursday, November 21, 2013
Libraries and the Harvard Business Review 500
by Marydee Ojala
The American Library Association's Business Reference and Services Section (BRASS) of the Reference and User Service's Association (RUSA) issued a statement on Nov. 8, 2013, criticizing Harvard Business Publishing's policy of making "read only" 500 of the Harvard Business Review's articles that are online through EBSCOhost as of Aug. 1, 2013. EBSCO has exclusive rights to the electronic version of Harvard Business Review. The 500 articles represent the most popular titles and span more than a decade of publication dates.
Thomson Reuters Updates West km
Thomson Reuters launched West km 5.0, an updated version of its knowledge management tool that helps litigation and transactional legal professionals find content from their organization's work product and combine it with Westlaw Next's legal information. Using West km, legal professionals can search internal documents and Westlaw Next to see combined results, as well as use Drafting Assistant, which automates workflow tasks and is integrated with West km.
Facebook App Enables Library OPAC Searches
Syndetic Solutions, ProQuest's OPAC and discovery layer enrichment tool, introduced a free Facebook app for its library subscribers. Patrons who follow a library on Facebook can access its catalog and search for books all within the new app. "Providing patrons seamless access to local library catalogs directly through Facebook is a new opportunity for libraries to stay connected to their patron base," says Sharon Lubrano, VP and general manager of research solutions at ProQuest.
Reprints Desk Plans Document Delivery Upgrade
Reprints Desk announced an upgrade to its Article Galaxy document delivery management system: The revamped service will debut in January 2014. The upgrade is designed to help new customers such as law libraries, biotech startups, and information centers that mediate document delivery, according to Peter Derycz, president and CEO of Reprints Desk.
Anti-Malware Options in 2013
by Donovan Griffin
Viruses happen. So does being infected with spyware, scareware, rootkits, ransomware, keyloggers, and unintentionally being made part of a botnet. ... Luckily, there are solutions to almost any malware-related problem, provided you know what you're facing and what to download. In most cases, all it takes is a proper estimation of your situation and an internet connection (or, in the worst of scenarios, a flash drive and the use of another computer). With that in mind, here are the top anti-virus (AV) performers, sorted by their strengths and who they're useful for.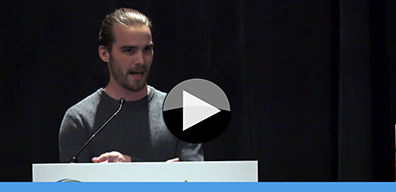 The 5 Steps of Data Analysis for Public Libraries (3:41)
In this clip, Oak Park Public Library Data Analyst Grant Halter walks Computers in Libraries 2018 attendees through the five steps of data analysis.
CONFERENCE CALENDAR
Oct. 10–12, The 2nd International Conference of Information Management & Libraries
Place: Lahore, Pakistan
Sponsor/Organizer: Department of Information Management, University of the Punjab
URL: pu.edu.pk/iciml
Oct. 10–13, AoIR 2018
Place: Montreal
Sponsor/Organizer: Association of Internet Researchers (AoIR)
URL: aoir.org/conferences/aoir2018
Oct. 12–13, SCOUG Library Shark Tank Weekend
Place: Monterey, Calif.
Sponsor/Organizer: Southern California Online Users Group (SCOUG)
URL: scougsharktank.weebly.com
Oct. 16–17, Internet Librarian International 2018
Place: London
Sponsor/Organizer: Information Today, Inc.
URL: internet-librarian.com/2018/default.aspx
Oct. 16–17, Taxonomy Boot Camp London 2018
Place: London
Sponsor/Organizer: Information Today, Inc.
URL: taxonomybootcamp.com/London/2018
Oct. 16–18, Internet Librarian 2018
Place: Monterey, Calif.
Sponsor/Organizer: Information Today, Inc.
URL: internet-librarian.infotoday.com/2018
Oct. 17, Library 2.018: Social Crisis Management in a 21st Century World
Place: Online only
Sponsor/Organizer: San Jose State University School of Information
URL: library20.com/page/socialcrisis
Oct. 23–26, The 12th International Conference on Metadata and Semantics Research (MTSR'18)
Place: Limassol, Cyprus
Sponsor/Organizer: Organizing committee
URL: mtsr-conf.org
Oct. 24, That Cutting Edge: Technology's Impact on Scholarly Research Processes in the Library (NISO Virtual Conference)
Place: Online only
Sponsor/Organizer: National Information Standards Organization (NISO)
URL: niso.org/events/2018/10/cutting-edge-technologys-impact-scholarly-research-processes-library
Oct. 30–31, The 21st International Conference on Discovery Science (DS-2018)
Place: Limassol, Cyprus
Sponsor/Organizer: Organizing committee
URL: cyprusconferences.org/ds2018/index.html
If you regularly read blogs, add these to your reader:
ITI Conference Blog – libconf.com – covering ITI's library conferences worldwide.
ILI365/InfoToday Europe Blog – infotoday.eu – news and ideas for, and by, innovative info pros from around the world, throughout the year.

destinationCRM Blog – destinationcrmblog.com – a blog from the editors of CRM magazine, dedicated to providing Customer Relationship Management information in a timely manner to connect decision makers and providers.
SpeechTech Blog – speechtechblog.com – updates on speech technology and its applications in daily life, covering everything from ASR to VUI, with lots of links, threads, and even a few pictures thrown in for good measure.