Copyright Alert System to Warn, Then Punish, Peer-to-Peer File Sharing
by George H. Pike
After months of delays, a coalition of content providers and Internet Service Providers (ISPs) launched the Copyright Alert System, a "six strikes" structure that will notify, then potentially punish users for illegal file sharing. The system works through the monitoring of peer-to-peer file sharing services by content providers, who in turn will notify ISPs, who will send warnings to their account holders. As more warnings are received, increasingly severe sanctions may apply, up to a reduction in internet speed. The system, which will be fully rolled out over the coming weeks, is being hailed by the content community as a "model for addressing important issues facing all who participate in the digital entertainment ecosystem." Critics describe the system as "Hollywood's private enforcement arm, without the checks and balances public enforcement requires."
LexisNexis Announces Major Release of Concordance Evolution
LexisNexis Legal & Professional announced a major new release of Concordance Evolution, the next generation of the company's fully installed enterprise review software product for electronic discovery and litigation document management. The new release is completely web-enabled, allowing for efficient implementation and deployment.
EDUCAUSE and Internet2 to Launch Etextbook Pilot
EDUCAUSE and Internet2 announced that Courseload, CourseSmart, McGraw-Hill Education and more than 50 publishers are participating in a pilot in fall 2013 to further provide campuses nationwide an opportunity to explore, evaluate, and advance the transition from traditional media models, including textbooks, to electronic platforms. The fall 2013 pilot is the latest in a series of efforts.
De Gruyter Signs 10,000 Title Ebook Agreement with YBP Library Services
De Gruyter, the international academic publishing house, announced that it has signed an agreement with YBP Library Services (YBP), the academic division of Baker & Taylor, whereby nearly 10,000 titles from De Gruyter's eBook program, e-dition, will be made available for purchase through GOBI3 (Global Online Bibliographic Information), YBP's acquisition and collection management interface. De Gruyter publishes more than 850 new titles annually in medicine, the humanities, natural sciences, and law, in addition to more than 600 journals and digital media publications.
Etextbook Update
by Paula J. Hane
I've been regularly covering news of digital textbooks for several years. It is now a market in such flux, with so many developments, startup launches, reports of research, publishing company restructuring and mergers, and more, that it warrants revisiting frequently. This is a review of some recent noteworthy developments and a discussion of a report on student acceptance.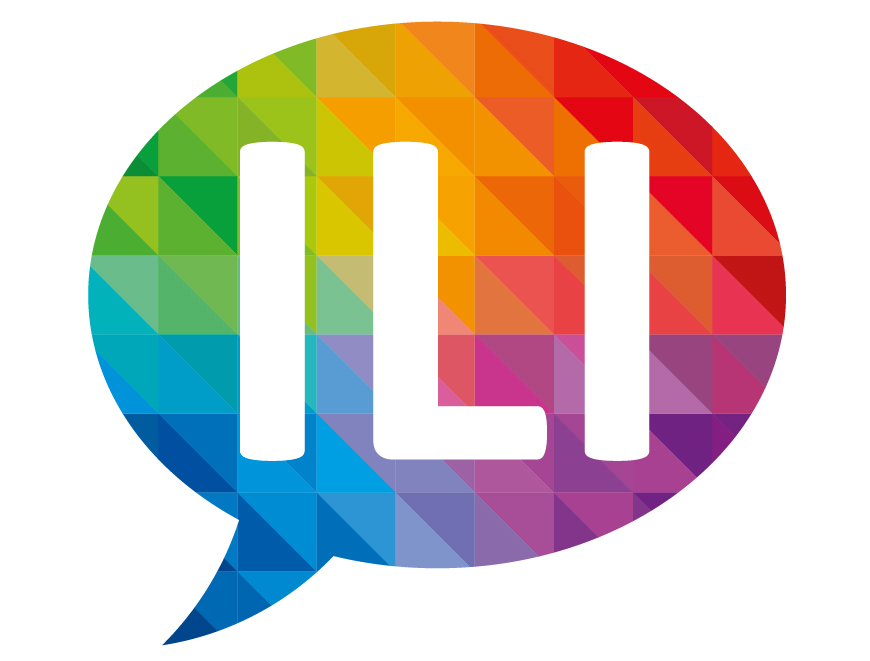 INTERNET LIBRARIAN INTERNATIONAL

THE LIBRARY INNOVATION CONFERENCE
October 17 & 18, London
ILI's Programme Director, Val Skelton, celebrates librarian superpowers.
Librarians are leaders in tech, organizational influencers, expert marketers (often working with a zero budget), change managers, skilled data crunchers and expert internet searchers--and so much more. ILI's conference programme celebrates the incredible range of roles, skills, and initiatives librarians are carrying out every day. Over two days this October, six conference tracks highlight the importance of the internet librarian's role.
THE NEW LIBRARY, THE NEW LIBRARIAN – exploring some of the strategies, structures, teams, skills, services and collaborations librarians are using to ensure they stay at the cutting edge.
USERS, UX, AND USAGE – understanding how libraries are working with users to redesign services, spaces, and to understand usage.
CONTENT CREATIVITY – investigating how libraries are creating, curating, and marketing digital collections, how librarians are publishers in their own right, and how they are driving collaborative content creation.
FIGHT THE FAKE, FIND THE FACTS – celebrating two of the librarian's super powers--advanced search techniques and nurturing information integrity--in a post-truth/multi-truth era.
MARKETING THE LIBRARY – sharing stories of librarians who are influencing use and expanding audiences for their services and collections from the DJ librarian to the digital storyteller.
NEW SCHOLARLY COMMUNICATIONS – exploring why the scholarly communications landscape is changing, and what this means for libraries and information professionals.
In addition to a series of one-hour workshops - ILI Extra - covering a wide range of specialised skills and topics, from tech topics to personal development, ILI also hosts two one-day pre-conference workshops:
Websearch Academy 2017 explores the intricacies of research on the web. Our global expert speakers look at advanced search, evaluation of search engines, apps relevant to serious research, social media search, and analysis of search results.
Marketing Your Library Service: Principles and Actions--In libraries we spend so much time curating our content and services that sometimes we don't put enough focus on telling people about what we do. We do so much, but how do we ensure people hear about what we offer and understand what we do?

If you regularly read blogs, add these to your reader:
ITI Books Blog – booksblog.infotoday.com – news, observations, and commentary from the authors, editors, and publishers of Information Today, Inc.'s many book offerings.
ITI Conference Blog – libconf.com – covering ITI's library conferences worldwide.

Library Stuff – librarystuff.net – the library blog dedicated to resources for keeping current and professional development, written by Steven M. Cohen.

InfoToday Europe Blog – infotoday.eu – the latest news, analysis, and opinion on the information industry in Europe and the UK.

Business of Video blog – blog.streamingmedia.com – daily posts about the online video industry, business trends and analysis, market data, and research as well as the online video business models in the media and entertainment, broadcast, publishing, advertising, and enterprise industries.

destinationCRM Blog – destinationcrmblog.com – a blog from the editors of CRM magazine, dedicated to providing Customer Relationship Management information in a timely manner to connect decision makers and providers.
SpeechTech Blog – speechtechblog.com – updates on speech technology and its applications in daily life, covering everything from ASR to VUI, with lots of links, threads, and even a few pictures thrown in for good measure.