Bringing the Smithsonian to a Library Near You, Thanks to Cengage Learning
by Marydee Ojala
A licensing agreement between the Smithsonian Institution and Gale, part of Cengage Learning, will see Gale digitizing some Smithsonian archives and creating searchable databases, available by subscription for libraries of all types, residing on a Smithsonian branded platform that Gale is creating for the Smithsonian. The project will start with the complete backfiles of Smithsonian and Air & Space magazines. That's 43 years of Smithsonian and 26 of Air & Space.
Government Data an Enigma No More (Beta)
by Barbie E. Keiser
Enigma Technologies, Inc. is a new search and discovery platform (enigma.io) designed to allow subscribers to delve deeply into (public) data from municipal, state, federal, and even international organizations. This data is scattered in many locations, on the web and off, available in (fielded) databases and semistructured format. (Apparently, .io, ISO-3166 code for the British Indian Ocean Territory, is a popular domain among Big Data startups.) Currently in beta, Enigma.io's official launch is anticipated in early spring.
EBSCO Introduces eBook Clinical Collection
A new ebook subscription product for clinical settings, biomedical libraries, and academic-medical institutions is now available from EBSCO Publishing. eBook Clinical Collection features more than 1,700 titles in medical specialties, nursing, allied health, and general practice. The titles in eBook Clinical Collection begin in 2008 and regular updates are made so that newer titles replace the oldest content.
LexisNexis and Rosen Announce Technology Collaboration
LexisNexis Legal & Professional announced that it signed an exclusive licensing agreement with Rosen Technology Resources, Inc., to integrate Rosen's Polaris and ALCoder software tools into the LexisNexis suite of electronic discovery software products. The applications are designed to provide very advanced capabilities to litigation teams during the early case assessment, processing, and review stages of electronic discovery.
Thomson Reuters Launches Practitioner Insights
Thomson Reuters announced the launch of Practitioner Insights—practitioner-focused pages on WestlawNext that bring legal professionals the exclusive current awareness information and analysis that they need to stay up to speed and lead in their practice area. Each page is maintained by a dedicated team of attorney editors who monitor a specific practice area and curate breaking business news, exclusive insight and analysis from industry experts, as well as the most comprehensive collection of litigation materials and primary legal content to ensure that WestlawNext customers will be the first to know about actionable emerging developments that matter to them and their clients.
Etextbook Update
by Paula J. Hane
I've been regularly covering news of digital textbooks for several years. It is now a market in such flux, with so many developments, startup launches, reports of research, publishing company restructuring and mergers, and more, that it warrants revisiting frequently. This is a review of some recent noteworthy developments and a discussion of a report on student acceptance.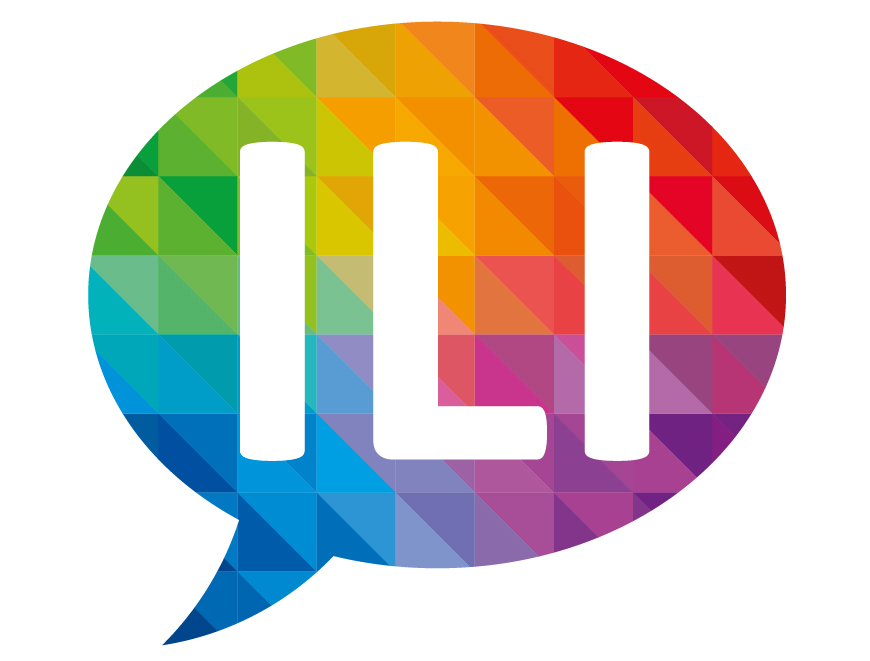 INTERNET LIBRARIAN INTERNATIONAL

THE LIBRARY INNOVATION CONFERENCE
October 17 & 18, London
ILI's Programme Director, Val Skelton, celebrates librarian superpowers.
Librarians are leaders in tech, organizational influencers, expert marketers (often working with a zero budget), change managers, skilled data crunchers and expert internet searchers--and so much more. ILI's conference programme celebrates the incredible range of roles, skills, and initiatives librarians are carrying out every day. Over two days this October, six conference tracks highlight the importance of the internet librarian's role.
THE NEW LIBRARY, THE NEW LIBRARIAN – exploring some of the strategies, structures, teams, skills, services and collaborations librarians are using to ensure they stay at the cutting edge.
USERS, UX, AND USAGE – understanding how libraries are working with users to redesign services, spaces, and to understand usage.
CONTENT CREATIVITY – investigating how libraries are creating, curating, and marketing digital collections, how librarians are publishers in their own right, and how they are driving collaborative content creation.
FIGHT THE FAKE, FIND THE FACTS – celebrating two of the librarian's super powers--advanced search techniques and nurturing information integrity--in a post-truth/multi-truth era.
MARKETING THE LIBRARY – sharing stories of librarians who are influencing use and expanding audiences for their services and collections from the DJ librarian to the digital storyteller.
NEW SCHOLARLY COMMUNICATIONS – exploring why the scholarly communications landscape is changing, and what this means for libraries and information professionals.
In addition to a series of one-hour workshops - ILI Extra - covering a wide range of specialised skills and topics, from tech topics to personal development, ILI also hosts two one-day pre-conference workshops:
Websearch Academy 2017 explores the intricacies of research on the web. Our global expert speakers look at advanced search, evaluation of search engines, apps relevant to serious research, social media search, and analysis of search results.
Marketing Your Library Service: Principles and Actions--In libraries we spend so much time curating our content and services that sometimes we don't put enough focus on telling people about what we do. We do so much, but how do we ensure people hear about what we offer and understand what we do?

If you regularly read blogs, add these to your reader:
ITI Books Blog – booksblog.infotoday.com – news, observations, and commentary from the authors, editors, and publishers of Information Today, Inc.'s many book offerings.
ITI Conference Blog – libconf.com – covering ITI's library conferences worldwide.

Library Stuff – librarystuff.net – the library blog dedicated to resources for keeping current and professional development, written by Steven M. Cohen.

InfoToday Europe Blog – infotoday.eu – the latest news, analysis, and opinion on the information industry in Europe and the UK.

Business of Video blog – blog.streamingmedia.com – daily posts about the online video industry, business trends and analysis, market data, and research as well as the online video business models in the media and entertainment, broadcast, publishing, advertising, and enterprise industries.

destinationCRM Blog – destinationcrmblog.com – a blog from the editors of CRM magazine, dedicated to providing Customer Relationship Management information in a timely manner to connect decision makers and providers.
SpeechTech Blog – speechtechblog.com – updates on speech technology and its applications in daily life, covering everything from ASR to VUI, with lots of links, threads, and even a few pictures thrown in for good measure.