Springer Book Archives Makes Its Debut
by Barbara Brynko
In 1842, the Illustrated London News (the world's first illustrated weekly newspaper) rolled off the presses, the University of Notre Dame was founded, and Karl Marx became editor-in-chief of Rheinische Zeitung. Much has happened around the world since the 1840s, and the Springer Book Archives (SBA) is capturing and chronicling the historic print highlights that have happened since then. This new online book collection from Springer Business+Science Media, which officially debuted days ago at ALA Midwinter, represents Springer's ongoing commitment to the scientific research community by digitizing about 100,000 books dating from the 1840s. SBA's first release of 37,000 English-language books, many of which were previously out of print, went live in late January, and more than 63,000 other titles will be released throughout 2013.
OCLC and Gale Expand Partnership
OCLC and Gale, part of Cengage Learning, agreed to make all Gale databases and archives fully discoverable through WorldCat Local and to explore broadening discoverability of Gale collections through other applications available through the OCLC WorldShare Platform. OCLC and Gale have been offering access to some of Gale's most popular databases to mutual subscribers through the WorldCat Local discovery and delivery service. This new agreement will enable OCLC to index metadata and full text for all Gale databases and scholarly archives.
Ingram Adds Ebook Lending Model to MyiLibrary
Ingram Content Group, Inc. announced that it has added a new content access model to its MyiLibrary econtent platform to provide libraries greater flexibility in ebook lending. MyiLibrary's newest model, its Access Model, enables libraries to purchase a set of access credits for an ebook and lend it simultaneously to multiple patrons for a set cost and lending period. For libraries, the model can easily eliminate turnaways due to concurrent use and provides libraries with a relevant tool to make the most out of high usage titles. The Access Model is compatible with MyiLibrary's other acquisition models including Perpetuity, Patron Selection, and Short-Term Loan.
New ProQuest Congressional Service Unveiled
ProQuest unveiled its new ProQuest Congressional, which has been rebuilt with an all-new technological framework that supports richer, more in-depth exploration, and expanded use of its unique content. Acquired by ProQuest in late 2010 from LexisNexis, the one-of-a-kind service captures the breadth of governmental output, providing users with efficient, targeted access to the most comprehensive collection of historic and current congressional information available anywhere online.
Review of 2012 and Trends Watch 2013
by Paula J. Hane
2012 was quite an intense and turbulent year—wilder weather, the London Olympics (and a gymnastics gold for Gabby Douglas), the contentious U.S. Presidential election, Facebook's disastrous IPO, the iPhone 5, the iPad Mini, patent lawsuits, and, as we neared the end of 2012, the "Fiscal Cliff." And drat, that was too close for comfort. Over the past year, the most-read news article on the infotoday.com site was my NewsLink Spotlight article posted Dec. 3, 2012, "The Fight for a Free and Open Internet." It clearly touched a nerve.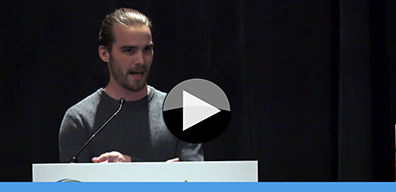 The 5 Steps of Data Analysis for Public Libraries (3:41)
In this clip, Oak Park Public Library Data Analyst Grant Halter walks Computers in Libraries 2018 attendees through the five steps of data analysis.
CONFERENCE CALENDAR
Oct. 10–12, The 2nd International Conference of Information Management & Libraries
Place: Lahore, Pakistan
Sponsor/Organizer: Department of Information Management, University of the Punjab
URL: pu.edu.pk/iciml
Oct. 10–13, AoIR 2018
Place: Montreal
Sponsor/Organizer: Association of Internet Researchers (AoIR)
URL: aoir.org/conferences/aoir2018
Oct. 12–13, SCOUG Library Shark Tank Weekend
Place: Monterey, Calif.
Sponsor/Organizer: Southern California Online Users Group (SCOUG)
URL: scougsharktank.weebly.com
Oct. 16–17, Internet Librarian International 2018
Place: London
Sponsor/Organizer: Information Today, Inc.
URL: internet-librarian.com/2018/default.aspx
Oct. 16–17, Taxonomy Boot Camp London 2018
Place: London
Sponsor/Organizer: Information Today, Inc.
URL: taxonomybootcamp.com/London/2018
Oct. 16–18, Internet Librarian 2018
Place: Monterey, Calif.
Sponsor/Organizer: Information Today, Inc.
URL: internet-librarian.infotoday.com/2018
Oct. 17, Library 2.018: Social Crisis Management in a 21st Century World
Place: Online only
Sponsor/Organizer: San Jose State University School of Information
URL: library20.com/page/socialcrisis
Oct. 23–26, The 12th International Conference on Metadata and Semantics Research (MTSR'18)
Place: Limassol, Cyprus
Sponsor/Organizer: Organizing committee
URL: mtsr-conf.org
Oct. 24, That Cutting Edge: Technology's Impact on Scholarly Research Processes in the Library (NISO Virtual Conference)
Place: Online only
Sponsor/Organizer: National Information Standards Organization (NISO)
URL: niso.org/events/2018/10/cutting-edge-technologys-impact-scholarly-research-processes-library
Oct. 30–31, The 21st International Conference on Discovery Science (DS-2018)
Place: Limassol, Cyprus
Sponsor/Organizer: Organizing committee
URL: cyprusconferences.org/ds2018/index.html
If you regularly read blogs, add these to your reader:
ITI Conference Blog – libconf.com – covering ITI's library conferences worldwide.
ILI365/InfoToday Europe Blog – infotoday.eu – news and ideas for, and by, innovative info pros from around the world, throughout the year.

destinationCRM Blog – destinationcrmblog.com – a blog from the editors of CRM magazine, dedicated to providing Customer Relationship Management information in a timely manner to connect decision makers and providers.
SpeechTech Blog – speechtechblog.com – updates on speech technology and its applications in daily life, covering everything from ASR to VUI, with lots of links, threads, and even a few pictures thrown in for good measure.