HathiTrust Lawsuit Decision Reaffirms Libraries in the Digital Age
by Karen Coyle
"I cannot imagine a definition of fair use that world not encompass the transformative uses made by Defendants' MDP [Mass Digitization Project] and would require that I terminate this invaluable contribution to the progress of science and the cultivation of the arts that at the same time effectuates the ideals espoused by the ADA [Americans with Disabilities Act]." This statement appeared in the opinion of Judge Harold Baer Jr. of the U.S. District Court, Southern District of New York, in his decision in Authors Guild v. HathiTrust.
Open Access Week Preview
by Abby Clobridge
Organizations around the world are gearing up to celebrate Open Access Week (www.openaccessweek.org), officially held Oct. 22-28, 2012. For most institutions, Open Access Week is a way to increase the visibility of open access among scientists, researchers, librarians, university faculty members, and students. At the same time, it also provides opportunities for open access practitioners to exchange knowledge and share ideas. Open access means free, unrestricted access to and reuse rights for scholarly research, either through publication in open access journals or by posting copies of the peer-reviewed version of articles into open access repositories. This year's theme for the week is Set the Default to Open Access, intending to make open access the norm in journal publishing rather than the exception. An increasing number of libraries, publishers, research funding agencies, NGOs, and other organizations are hosting workshops, speeches, and other types of events; launching advocacy campaigns; kicking off new initiatives; and participating in ongoing shows of support.
ProQuest Continues to Upgrade Health and Medical Databases
ProQuest substantially enhanced its coverage in the Massachusetts Medical Society's New England Journal of Medicine (NEJM) by launching a full-text version of the British Nursing Index (BNI) and adding PsycTESTS from the American Psychological Association (APA). Now, in addition to full-text integration of NEJM in its information products and a collection of classic images and deep index images, ProQuest will provide access to Journal Watch, the medical literature surveillance newsletter series.
Apress Offers Open Access Platform for Technical Book Publishing
Apress Media, LLC, a publisher of technology books, launched ApressOpen, a program that offers technology companies and professionals the opportunity to publish technical and business content under an open access model. With ApressOpen, content will be freely available through multiple online distribution channels and electronic formats with the goal of disseminating professionally edited and technically reviewed content to the worldwide community.
Science.gov Adds Multimedia, Spanish Translations, and More Search Features
Science.gov, the gateway to U.S. federal science hosted by the Office of Scientific and Technical Information (OSTI) of the Department of Energy, now includes multimedia content and additional features, including an updated interface with enhanced navigation. For the first time, R&D video from the DOE ScienceCinema is available, as well as from MedlinePLUS, the National Aeronautics and Space Administration (NASA), and the National Science Foundation (NSF). Images from the Library of Congress have been added to the image search, which is now integrated under a new multimedia tab on the results page.
Pew Research Center Provides Research and Data on Campaign 2012
by Paula J. Hane
As Barack Obama and Mitt Romney prepared for their first debate on Oct. 3, 2012, the issues at the top of the voters' agenda have changed little since 2008, according to a recent survey by the Pew Research Center for the People & the Press. Conducted Sept. 12-16 among 3,019 adults, including 2,424 registered voters, the results show that 87% of registered voters say that the economy will be very important to their vote, while 83% say jobs will be very important to their vote.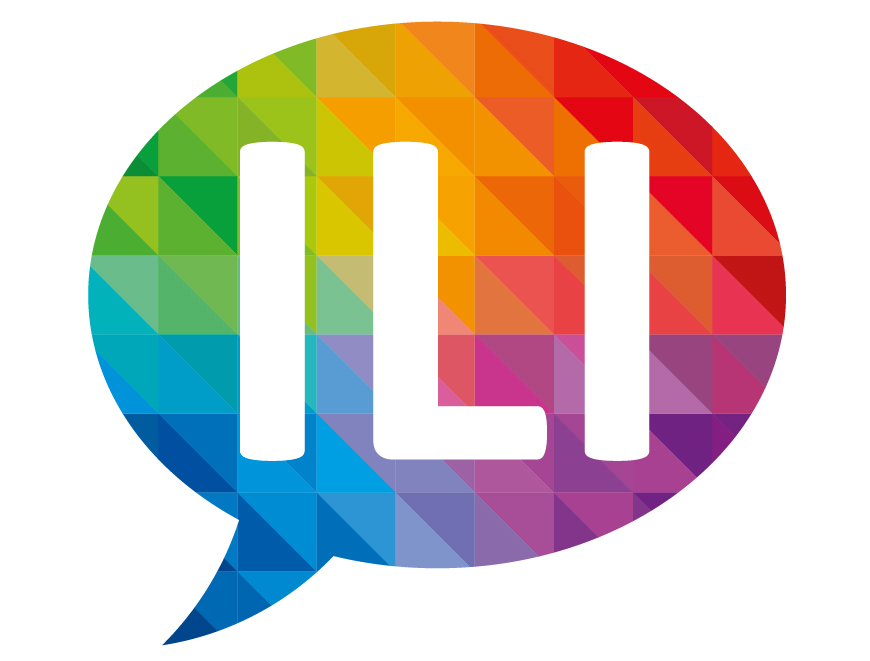 INTERNET LIBRARIAN INTERNATIONAL

THE LIBRARY INNOVATION CONFERENCE
October 17 & 18, London
ILI's Programme Director, Val Skelton, celebrates librarian superpowers.
Librarians are leaders in tech, organizational influencers, expert marketers (often working with a zero budget), change managers, skilled data crunchers and expert internet searchers--and so much more. ILI's conference programme celebrates the incredible range of roles, skills, and initiatives librarians are carrying out every day. Over two days this October, six conference tracks highlight the importance of the internet librarian's role.
THE NEW LIBRARY, THE NEW LIBRARIAN – exploring some of the strategies, structures, teams, skills, services and collaborations librarians are using to ensure they stay at the cutting edge.
USERS, UX, AND USAGE – understanding how libraries are working with users to redesign services, spaces, and to understand usage.
CONTENT CREATIVITY – investigating how libraries are creating, curating, and marketing digital collections, how librarians are publishers in their own right, and how they are driving collaborative content creation.
FIGHT THE FAKE, FIND THE FACTS – celebrating two of the librarian's super powers--advanced search techniques and nurturing information integrity--in a post-truth/multi-truth era.
MARKETING THE LIBRARY – sharing stories of librarians who are influencing use and expanding audiences for their services and collections from the DJ librarian to the digital storyteller.
NEW SCHOLARLY COMMUNICATIONS – exploring why the scholarly communications landscape is changing, and what this means for libraries and information professionals.
In addition to a series of one-hour workshops - ILI Extra - covering a wide range of specialised skills and topics, from tech topics to personal development, ILI also hosts two one-day pre-conference workshops:
Websearch Academy 2017 explores the intricacies of research on the web. Our global expert speakers look at advanced search, evaluation of search engines, apps relevant to serious research, social media search, and analysis of search results.
Marketing Your Library Service: Principles and Actions--In libraries we spend so much time curating our content and services that sometimes we don't put enough focus on telling people about what we do. We do so much, but how do we ensure people hear about what we offer and understand what we do?

If you regularly read blogs, add these to your reader:
ITI Books Blog – booksblog.infotoday.com – news, observations, and commentary from the authors, editors, and publishers of Information Today, Inc.'s many book offerings.
ITI Conference Blog – libconf.com – covering ITI's library conferences worldwide.

Library Stuff – librarystuff.net – the library blog dedicated to resources for keeping current and professional development, written by Steven M. Cohen.

InfoToday Europe Blog – infotoday.eu – the latest news, analysis, and opinion on the information industry in Europe and the UK.

Business of Video blog – blog.streamingmedia.com – daily posts about the online video industry, business trends and analysis, market data, and research as well as the online video business models in the media and entertainment, broadcast, publishing, advertising, and enterprise industries.

destinationCRM Blog – destinationcrmblog.com – a blog from the editors of CRM magazine, dedicated to providing Customer Relationship Management information in a timely manner to connect decision makers and providers.
SpeechTech Blog – speechtechblog.com – updates on speech technology and its applications in daily life, covering everything from ASR to VUI, with lots of links, threads, and even a few pictures thrown in for good measure.