New European Library Portal Launched
by Katherine Allen
The European Library is a new discovery service that provides access to the collections of the national libraries of 46 European countries, plus a growing number of research libraries. Content accessible from the new service includes rare books, manuscripts, images, and video. The service allows users to cross-search 200 million records, covering more than 24 million pages of full-text information and more than 7 million digital objects. Users can export records to reference management services such as Mendeley, and from the end of 2012, registered users will be able to download and re-use metadata free of charge. To facilitate further research, links are provided to other websites in the Europeana group.
Plum Analytics Maps Success in Open Access Scholarship
by Barbara Quint
Another trendy term has arrived—altmetrics, a contraction of the phrase "alternative metrics." The term refers to a group of different techniques and technologies all meant to wrestle with the issues of scholarship moving to digital venues. The issues include filtering good/better/best from bad/worse/worst, relieving the "firehose as drinking fountain" challenge of keeping up with digitally borne scholarship, and effectively replacing or reinforcing traditional measures of success in scholarship (e.g., prestigious journals, positive peer review, cite counts, etc.). A new small startup, Plum Analytics, has moved into the altmetrics field. It offers universities and other research institutions a way to track how researchers on staff have fared in the open access (OA) milieu.
Inmagic Announces Presto for DB/Text
Inmagic introduced a new product that will bring advanced web publishing capabilities to DB/TextWorks customers. The new product, Presto for DB/Text, is a limited version of Inmagic Presto that will enable many new web publishing capabilities for DB/Text, while allowing textbases to continue to be created and maintained in DB/TextWorks. Presto for DB/Text will work with both SQL and non-SQL versions of DB/TextWorks.
NoveList Select Gains New Features and Options
NoveList, a division of EBSCO Publishing, is introducing new features to NoveList Select, its catalog enrichment resource. These new features improve the user experience, as well as offer new upgrade options, including book jackets, professional book reviews, sample excerpts, tables of contents, and more, from Content Café—a database offered by Baker & Taylor.
Columbia University and Thomson Reuters Launch Advanced Data Visualization Project
Columbia University and Thomson Reuters announced the launch of the Advanced Data Visualization Project (ADVP) based at Columbia's Graduate School of Architecture, Planning and Preservation (GSAPP). The initiative, sponsored by Thomson Reuters, will facilitate research into data visualization and its implications for academia and industry in a world increasingly awash with data.
The Challenging Landscape of Ebooks in Libraries
by Paula J. Hane
The overall growth in digital content of all kinds, and in particular, the growing importance and acceptance of ebooks, has clearly presented great opportunities for libraries, as well as plenty of challenges. Many libraries are coping with decreasing budgets while at the same time experiencing increased demand for content and services. Challenges include limited availability of ebooks from publishers, increasing demands for tech support with ebook readers and mobile devices, cumbersome borrowing processes, and minimal discoverability of ebook content. Two recent reports shed some light on the current situation, providing interesting statistics and perspectives.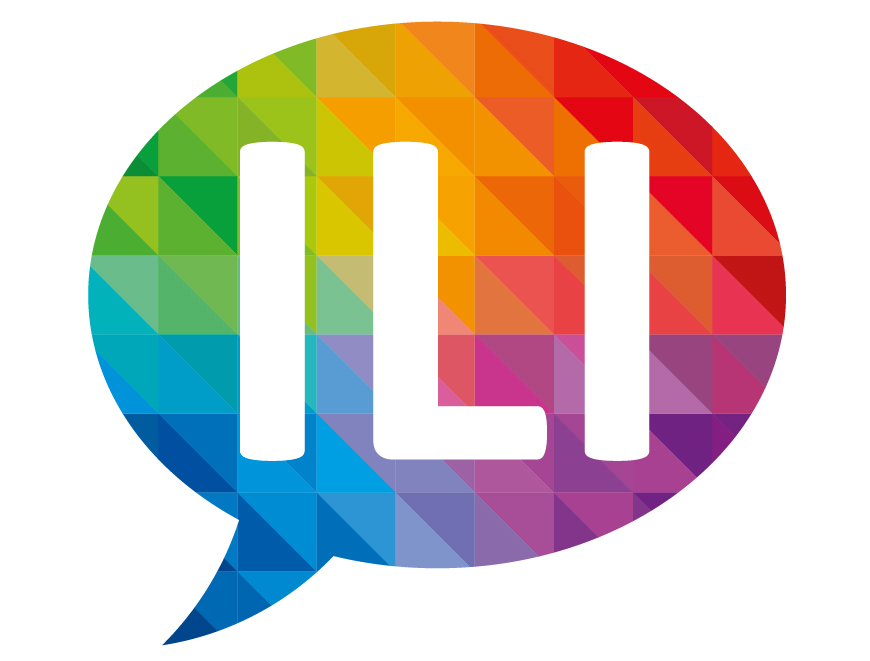 INTERNET LIBRARIAN INTERNATIONAL

THE LIBRARY INNOVATION CONFERENCE
October 17 & 18, London
ILI's Programme Director, Val Skelton, celebrates librarian superpowers.
Librarians are leaders in tech, organizational influencers, expert marketers (often working with a zero budget), change managers, skilled data crunchers and expert internet searchers--and so much more. ILI's conference programme celebrates the incredible range of roles, skills, and initiatives librarians are carrying out every day. Over two days this October, six conference tracks highlight the importance of the internet librarian's role.
THE NEW LIBRARY, THE NEW LIBRARIAN – exploring some of the strategies, structures, teams, skills, services and collaborations librarians are using to ensure they stay at the cutting edge.
USERS, UX, AND USAGE – understanding how libraries are working with users to redesign services, spaces, and to understand usage.
CONTENT CREATIVITY – investigating how libraries are creating, curating, and marketing digital collections, how librarians are publishers in their own right, and how they are driving collaborative content creation.
FIGHT THE FAKE, FIND THE FACTS – celebrating two of the librarian's super powers--advanced search techniques and nurturing information integrity--in a post-truth/multi-truth era.
MARKETING THE LIBRARY – sharing stories of librarians who are influencing use and expanding audiences for their services and collections from the DJ librarian to the digital storyteller.
NEW SCHOLARLY COMMUNICATIONS – exploring why the scholarly communications landscape is changing, and what this means for libraries and information professionals.
In addition to a series of one-hour workshops - ILI Extra - covering a wide range of specialised skills and topics, from tech topics to personal development, ILI also hosts two one-day pre-conference workshops:
Websearch Academy 2017 explores the intricacies of research on the web. Our global expert speakers look at advanced search, evaluation of search engines, apps relevant to serious research, social media search, and analysis of search results.
Marketing Your Library Service: Principles and Actions--In libraries we spend so much time curating our content and services that sometimes we don't put enough focus on telling people about what we do. We do so much, but how do we ensure people hear about what we offer and understand what we do?

If you regularly read blogs, add these to your reader:
ITI Books Blog – booksblog.infotoday.com – news, observations, and commentary from the authors, editors, and publishers of Information Today, Inc.'s many book offerings.
ITI Conference Blog – libconf.com – covering ITI's library conferences worldwide.

Library Stuff – librarystuff.net – the library blog dedicated to resources for keeping current and professional development, written by Steven M. Cohen.

InfoToday Europe Blog – infotoday.eu – the latest news, analysis, and opinion on the information industry in Europe and the UK.

Business of Video blog – blog.streamingmedia.com – daily posts about the online video industry, business trends and analysis, market data, and research as well as the online video business models in the media and entertainment, broadcast, publishing, advertising, and enterprise industries.

destinationCRM Blog – destinationcrmblog.com – a blog from the editors of CRM magazine, dedicated to providing Customer Relationship Management information in a timely manner to connect decision makers and providers.
SpeechTech Blog – speechtechblog.com – updates on speech technology and its applications in daily life, covering everything from ASR to VUI, with lots of links, threads, and even a few pictures thrown in for good measure.