ProQuest 'Rescues' the Statistical Abstract of the United States
by Marydee Ojala
The U.S. government's March 2011 announcement that budget cuts would cause the termination of the Statistical Abstract of the United States after 133 years brought howls of anguish from librarians, researchers, journalists, and others who depended upon "StatAbs," as it is affectionately known, to aggregate statistics on almost any topic imaginable. It now appears the howls were heard and acted upon by ProQuest (www.proquest.com). Deeming it a "rescue" action, ProQuest announced on March 22, 2012, that it would publish the next edition of this statistical icon in conjunction with Bernan Press (www.bernan.com), an imprint of The Rowman & Littlefield Publishing Group, Inc. Bernan will be responsible for printing, marketing, and distributing the book. ProQuest will handle collection, indexing, and digital publishing.
Complete 1000 Human Genomes Data Free on the Web
Amazon Web Services, LLC (AWS) and the U.S. National Institutes of Health (NIH) released the largest catalog of human genetics to the cloud. Researchers worldwide now have instant access to the complete 1000 Genomes Project on AWS, enabling scientists to accelerate disease research. The 1000 Genomes Project is an international research effort coordinated by a consortium of 75 companies and organizations to establish the most detailed catalog of human genetic variation. The project has grown to 200 terabytes of genomic data including DNA sequenced from more than 1,700 individuals.
Bowker's Global eBook Monitor Generates Usage Statistics
Bowker Market Research's Global eBook Monitor, which studies the rate of adoption and buyer demographics of ebooks in 10 major markets, has released the first wave of results. The findings noted that Australia, India, the U.K., and the U.S. lead the world in adoption, while France and Japan are the slowest to embrace the new format. The study tracks consumer attitudes toward and purchasing of ebooks in major world markets. Bowker Market Research is a service of Bowker, LLC, an affiliated business of ProQuest.
Springer for R&D Platform Launched for Corporate Sector
Springer Science+Business Media launched a new corporate platform, Springer for R&D, which provides access to more than 5.6 million research documents, all optimized for specific corporate markets. The primary focus is corporate and medical customers. All articles in Springer for R&D are taken from SpringerLink, Springer's online platform, and will remain in their existing form serving the academic community.
Expanding Options for Ebooks
by Paula J. Hane
The market for ebooks continues to evolve so quickly that it's a challenge just keeping up with announcements—new book-related startups, ebookstores, ebook production technology, subscription platforms, and etextbook platforms. Publishers, distributors, and readers all have their share of challenges in dealing with the new technologies, tools, and formats. Here are some of the recently launched services that are aiming to redefine the book experience.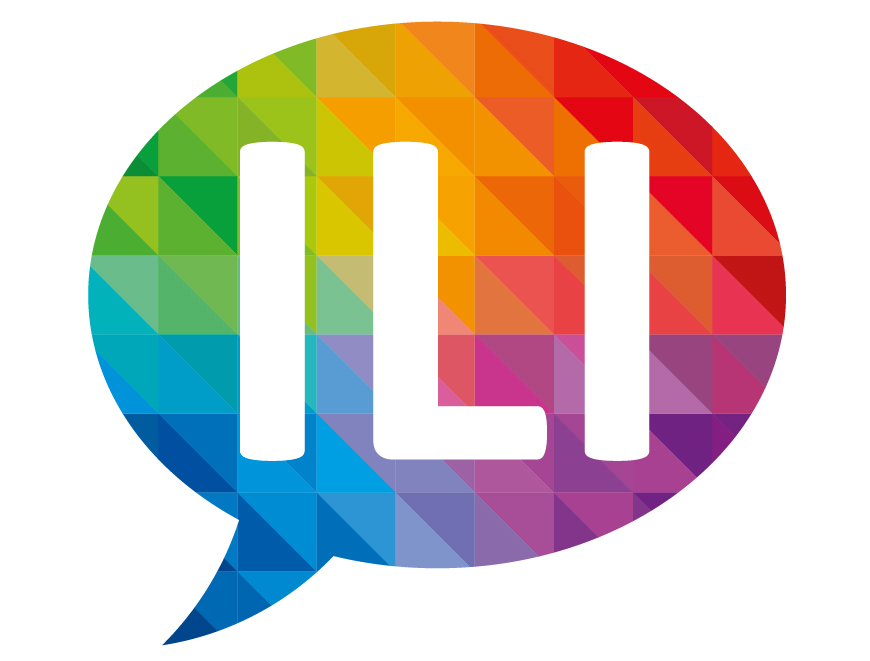 INTERNET LIBRARIAN INTERNATIONAL

THE LIBRARY INNOVATION CONFERENCE
October 17 & 18, London
ILI's Programme Director, Val Skelton, celebrates librarian superpowers.
Librarians are leaders in tech, organizational influencers, expert marketers (often working with a zero budget), change managers, skilled data crunchers and expert internet searchers--and so much more. ILI's conference programme celebrates the incredible range of roles, skills, and initiatives librarians are carrying out every day. Over two days this October, six conference tracks highlight the importance of the internet librarian's role.
THE NEW LIBRARY, THE NEW LIBRARIAN – exploring some of the strategies, structures, teams, skills, services and collaborations librarians are using to ensure they stay at the cutting edge.
USERS, UX, AND USAGE – understanding how libraries are working with users to redesign services, spaces, and to understand usage.
CONTENT CREATIVITY – investigating how libraries are creating, curating, and marketing digital collections, how librarians are publishers in their own right, and how they are driving collaborative content creation.
FIGHT THE FAKE, FIND THE FACTS – celebrating two of the librarian's super powers--advanced search techniques and nurturing information integrity--in a post-truth/multi-truth era.
MARKETING THE LIBRARY – sharing stories of librarians who are influencing use and expanding audiences for their services and collections from the DJ librarian to the digital storyteller.
NEW SCHOLARLY COMMUNICATIONS – exploring why the scholarly communications landscape is changing, and what this means for libraries and information professionals.
In addition to a series of one-hour workshops - ILI Extra - covering a wide range of specialised skills and topics, from tech topics to personal development, ILI also hosts two one-day pre-conference workshops:
Websearch Academy 2017 explores the intricacies of research on the web. Our global expert speakers look at advanced search, evaluation of search engines, apps relevant to serious research, social media search, and analysis of search results.
Marketing Your Library Service: Principles and Actions--In libraries we spend so much time curating our content and services that sometimes we don't put enough focus on telling people about what we do. We do so much, but how do we ensure people hear about what we offer and understand what we do?

If you regularly read blogs, add these to your reader:
ITI Books Blog – booksblog.infotoday.com – news, observations, and commentary from the authors, editors, and publishers of Information Today, Inc.'s many book offerings.
ITI Conference Blog – libconf.com – covering ITI's library conferences worldwide.

Library Stuff – librarystuff.net – the library blog dedicated to resources for keeping current and professional development, written by Steven M. Cohen.

InfoToday Europe Blog – infotoday.eu – the latest news, analysis, and opinion on the information industry in Europe and the UK.

Business of Video blog – blog.streamingmedia.com – daily posts about the online video industry, business trends and analysis, market data, and research as well as the online video business models in the media and entertainment, broadcast, publishing, advertising, and enterprise industries.

destinationCRM Blog – destinationcrmblog.com – a blog from the editors of CRM magazine, dedicated to providing Customer Relationship Management information in a timely manner to connect decision makers and providers.
SpeechTech Blog – speechtechblog.com – updates on speech technology and its applications in daily life, covering everything from ASR to VUI, with lots of links, threads, and even a few pictures thrown in for good measure.