McGraw-Hill eBook Library Debuts As Its Etextbook Platform
by Nancy K. Herther
On May 12, 2011, McGraw-Hill Professional announced its new ebook platform, the McGraw-Hill eBook Library, described as "a state-of-the-art platform delivering unparalleled access to the publisher's premium content for institutions around the world." According to the website, the product was initially scheduled to launch in March 2011. Company officials plan appearances at library-related conferences throughout the coming year to demo the new ebook service, geared to the needs of professional and academic markets.
Groups Support Congressionally Mandated Reports Act
Nearly 30 organizations, including SLA, ALA, ARL, and AALL, recently joined OpenTheGovernment.org in endorsing the Congressionally Mandated Reports Act, a bill soon to be introduced by Rep. Mike Quigley (D-Illinois). The Access to Congressionally Mandated Reports Act requires that any report required by statute to be issued to Congress and releasable under the Freedom of Information Act (FOIA) be posted on a website managed by the US Government Printing Office (GPO). The reports would be available no later than 30 days after their transmission to Congress and would be searchable by a number of categories.
National Library of France Embarks on Huge Digitization Project
The BnF, the National Library of France, signed a new deal with the Jouve-Safig-Diadeis partnership for the digitization of its print collections. As the principal representative of the operation, the Jouve Group will work in partnership with Safig, Diadeis, and the subcontractor BancTec, to digitize more than 70,000 works per year, of which about 70% will come from the print collections of the BnF and 30% from the collections of partner libraries. Financed by the Centre national du livre, the agreement has been set for a 3-year period, renewable for 1 year after.
Print Isn't Dead, Says Bowker's Annual Book Production Report
Bowker released its annual report on U.S. print book publishing, compiled from its Books In Print database. Based on preliminary figures from U.S. publishers, Bowker is projecting that despite the popularity of ebooks, traditional U.S. print title output in 2010 increased 5%. Output of new titles and editions increased from 302,410 in 2009 to a projected 316,480 in 2010. The 5% increase comes on the heels of a 4% increase the previous year based on the final 2008-2009 figures.
Book Recommendation Services
by Paula J. Hane
My family and friends have long been valued sources of recommendations for that next good read. We eagerly trade paperbacks, and we don't get bent out of shape if our preferences don't always match someone's recommendations. Amazon's recommendations have proven helpful to me over the years (Customers who bought this also …), and sometimes it highlights items I might not have thought of checking. But with the increased interest in ebooks and the phenomenal sales of e-readers, it's worth knowing about some other very helpful sources for book recommendations. There's a growing number of them popping up, and I was quite surprised to find so many when I started digging. Each has its own special strengths, so you might want to check out several.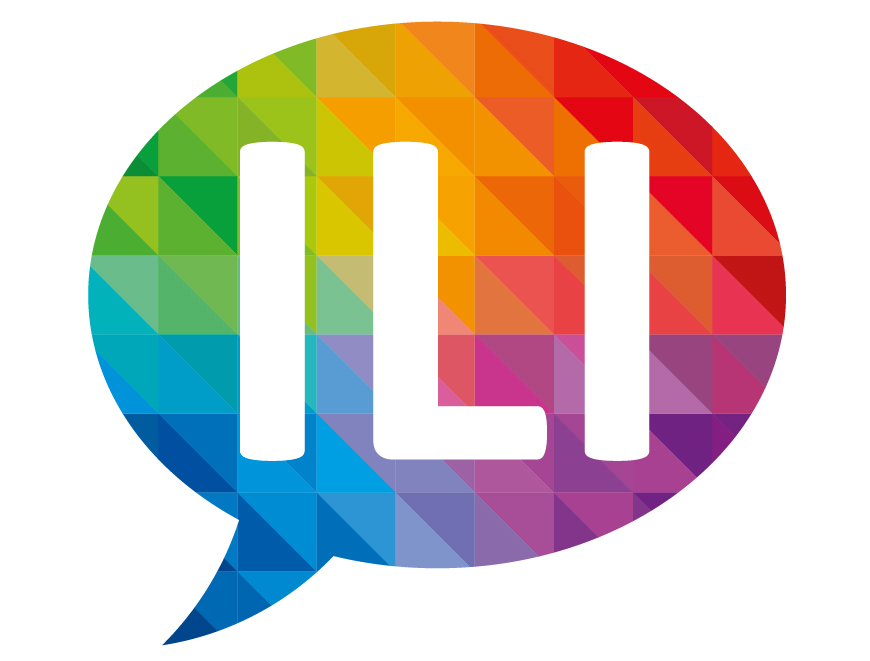 INTERNET LIBRARIAN INTERNATIONAL

THE LIBRARY INNOVATION CONFERENCE
October 17 & 18, London
ILI's Programme Director, Val Skelton, celebrates librarian superpowers.
Librarians are leaders in tech, organizational influencers, expert marketers (often working with a zero budget), change managers, skilled data crunchers and expert internet searchers--and so much more. ILI's conference programme celebrates the incredible range of roles, skills, and initiatives librarians are carrying out every day. Over two days this October, six conference tracks highlight the importance of the internet librarian's role.
THE NEW LIBRARY, THE NEW LIBRARIAN – exploring some of the strategies, structures, teams, skills, services and collaborations librarians are using to ensure they stay at the cutting edge.
USERS, UX, AND USAGE – understanding how libraries are working with users to redesign services, spaces, and to understand usage.
CONTENT CREATIVITY – investigating how libraries are creating, curating, and marketing digital collections, how librarians are publishers in their own right, and how they are driving collaborative content creation.
FIGHT THE FAKE, FIND THE FACTS – celebrating two of the librarian's super powers--advanced search techniques and nurturing information integrity--in a post-truth/multi-truth era.
MARKETING THE LIBRARY – sharing stories of librarians who are influencing use and expanding audiences for their services and collections from the DJ librarian to the digital storyteller.
NEW SCHOLARLY COMMUNICATIONS – exploring why the scholarly communications landscape is changing, and what this means for libraries and information professionals.
In addition to a series of one-hour workshops - ILI Extra - covering a wide range of specialised skills and topics, from tech topics to personal development, ILI also hosts two one-day pre-conference workshops:
Websearch Academy 2017 explores the intricacies of research on the web. Our global expert speakers look at advanced search, evaluation of search engines, apps relevant to serious research, social media search, and analysis of search results.
Marketing Your Library Service: Principles and Actions--In libraries we spend so much time curating our content and services that sometimes we don't put enough focus on telling people about what we do. We do so much, but how do we ensure people hear about what we offer and understand what we do?

If you regularly read blogs, add these to your reader:
ITI Books Blog – booksblog.infotoday.com – news, observations, and commentary from the authors, editors, and publishers of Information Today, Inc.'s many book offerings.
ITI Conference Blog – libconf.com – covering ITI's library conferences worldwide.

Library Stuff – librarystuff.net – the library blog dedicated to resources for keeping current and professional development, written by Steven M. Cohen.

InfoToday Europe Blog – infotoday.eu – the latest news, analysis, and opinion on the information industry in Europe and the UK.

Business of Video blog – blog.streamingmedia.com – daily posts about the online video industry, business trends and analysis, market data, and research as well as the online video business models in the media and entertainment, broadcast, publishing, advertising, and enterprise industries.

destinationCRM Blog – destinationcrmblog.com – a blog from the editors of CRM magazine, dedicated to providing Customer Relationship Management information in a timely manner to connect decision makers and providers.
SpeechTech Blog – speechtechblog.com – updates on speech technology and its applications in daily life, covering everything from ASR to VUI, with lots of links, threads, and even a few pictures thrown in for good measure.