Monday, February 14, 2011
AOL, Huffington Post 'Embrace the Digital Future' Together
by Nancy K. Herther
On Monday, Feb. 7, AOL announced the acquisition of The Huffington Post (Huff Post) for a reported $315 million. AOL's CEO, Tim Armstrong, proclaimed that "Together, our companies will embrace the digital future and become a digital destination that delivers unmatched experiences for both consumers and advertisers." The acquisition is intended to "create a premier global, national, local, and hyper-local content group for the digital age—leveraged across online, mobile, tablet, and video platforms." Wall Street analysts seem to feel this diversification by AOL into the news business represents not only a good fit between the companies but also an aid in attracting more big brand advertisers to the company.
eBookFling Enters Scene as Ebook Lending Option
by Cindy Shamel
Owners of ebook readers have been known to complain about restrictions on sharing their electronic books. Until recently, neither the publishers nor the retailers supported or encouraged it. On Dec. 30, 2010, Amazon announced the Kindle Lending Club, following in the footsteps of Barnes & Noble's LendMe feature for the nook. Enter eBookFling from BookSwim. BookSwim positions itself as "America's only Netflix-style book rental service." The eBookFling offering, which was announced on Jan. 25, will serve as a "virtual ebook swap website."
U.S. Department of Energy's ScienceCinema Accesses Searchable Videos
Scientific videos for R&D from the Department of Energy (DOE) are now searchable through Science Cinema. Jeffrey Salmon, deputy director for resource management with the DOE Office of Science, said, "Video, animation, visualization, and other forms of multimedia are now widely used to record, share, and collaborate in science. Because of the U.S. Department of Energy's central role in science, we are also at the center of technology for collecting and disseminating this new media. ScienceCinema's pioneering search and retrieval capability provides the public with a way to quickly access and view our multimedia-based R&D information."
Paratext's ReferenceUniverse to Add Links to Wiley Major Reference Works
Paratext will integrate thousands of links to more than 125 major reference works on Wiley Online Library. Launched last summer, the Wiley Online Library carries content published by Wiley-Blackwell, including Wiley-VCH. Eileen Dolan, director of market development at Wiley-Blackwell, said, "This new partnership will ensure that award-winning reference titles such as Kirk-Othmer Encyclopedia of Chemical Engineering, Ullmann's Encyclopedia of Industrial Chemistry, and the Encyclopedia of Life Sciences are even more discoverable."
Mobile Access to USA TODAY Digital Content Available Through Microsoft Tagging
USA TODAY launched the use of Microsoft Tags in the newspaper. The newspaper will feature at least one Tag in each print section daily. Readers can scan the Tag with their mobile devices for direct access to videos and online content. The Tags will provide readers with access to daily photo galleries and the latest financial news and sports scores, as well as other video and digital features.
Update on Gale—Mobile, Global, and In Context
by Paula J. Hane
At the recent ALA Midwinter meeting, I caught up with Nader Qaimari, senior vice president of marketing at Cengage Learning, to talk about recent developments at Gale and get a peek at some forthcoming products. Gale continues to be excited about the streamlined company structure implemented last summer—the integration of Gale and Cengage. Qaimari says it lets the company make content connections and help libraries serve as the conduit to information and textbooks. Other news he was eager to discuss included the company's mobile initiatives, its new Gale World Scholar product line, enhancements to PowerSearch, new administrative tools, and ongoing work on the In Context products.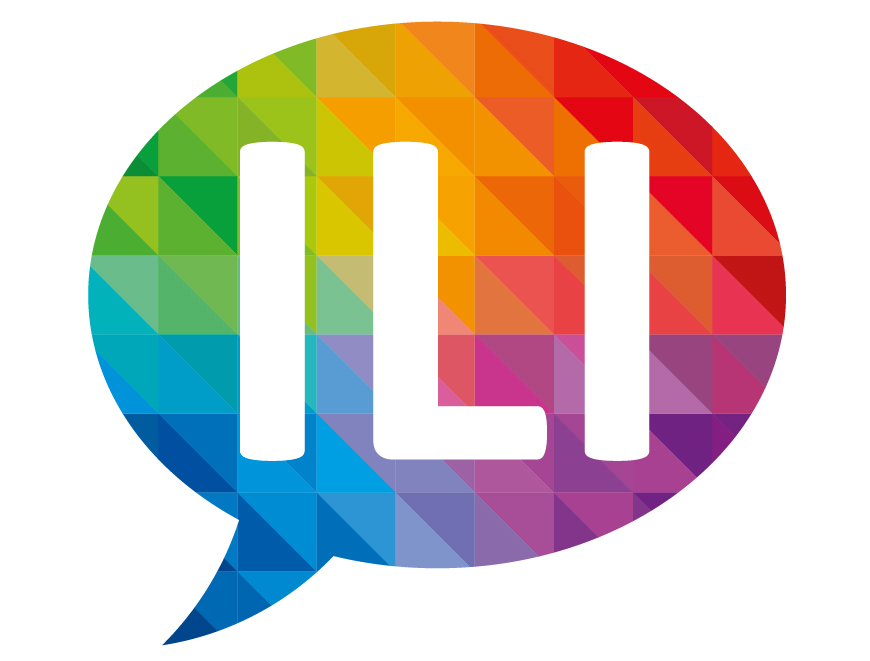 INTERNET LIBRARIAN INTERNATIONAL

THE LIBRARY INNOVATION CONFERENCE
October 17 & 18, London
ILI's Programme Director, Val Skelton, celebrates librarian superpowers.
Librarians are leaders in tech, organizational influencers, expert marketers (often working with a zero budget), change managers, skilled data crunchers and expert internet searchers--and so much more. ILI's conference programme celebrates the incredible range of roles, skills, and initiatives librarians are carrying out every day. Over two days this October, six conference tracks highlight the importance of the internet librarian's role.
THE NEW LIBRARY, THE NEW LIBRARIAN – exploring some of the strategies, structures, teams, skills, services and collaborations librarians are using to ensure they stay at the cutting edge.
USERS, UX, AND USAGE – understanding how libraries are working with users to redesign services, spaces, and to understand usage.
CONTENT CREATIVITY – investigating how libraries are creating, curating, and marketing digital collections, how librarians are publishers in their own right, and how they are driving collaborative content creation.
FIGHT THE FAKE, FIND THE FACTS – celebrating two of the librarian's super powers--advanced search techniques and nurturing information integrity--in a post-truth/multi-truth era.
MARKETING THE LIBRARY – sharing stories of librarians who are influencing use and expanding audiences for their services and collections from the DJ librarian to the digital storyteller.
NEW SCHOLARLY COMMUNICATIONS – exploring why the scholarly communications landscape is changing, and what this means for libraries and information professionals.
In addition to a series of one-hour workshops - ILI Extra - covering a wide range of specialised skills and topics, from tech topics to personal development, ILI also hosts two one-day pre-conference workshops:
Websearch Academy 2017 explores the intricacies of research on the web. Our global expert speakers look at advanced search, evaluation of search engines, apps relevant to serious research, social media search, and analysis of search results.
Marketing Your Library Service: Principles and Actions--In libraries we spend so much time curating our content and services that sometimes we don't put enough focus on telling people about what we do. We do so much, but how do we ensure people hear about what we offer and understand what we do?

If you regularly read blogs, add these to your reader:
ITI Books Blog – booksblog.infotoday.com – news, observations, and commentary from the authors, editors, and publishers of Information Today, Inc.'s many book offerings.
ITI Conference Blog – libconf.com – covering ITI's library conferences worldwide.

Library Stuff – librarystuff.net – the library blog dedicated to resources for keeping current and professional development, written by Steven M. Cohen.

InfoToday Europe Blog – infotoday.eu – the latest news, analysis, and opinion on the information industry in Europe and the UK.

Business of Video blog – blog.streamingmedia.com – daily posts about the online video industry, business trends and analysis, market data, and research as well as the online video business models in the media and entertainment, broadcast, publishing, advertising, and enterprise industries.

destinationCRM Blog – destinationcrmblog.com – a blog from the editors of CRM magazine, dedicated to providing Customer Relationship Management information in a timely manner to connect decision makers and providers.
SpeechTech Blog – speechtechblog.com – updates on speech technology and its applications in daily life, covering everything from ASR to VUI, with lots of links, threads, and even a few pictures thrown in for good measure.