Monday, February 07, 2011
RSuite Cloud: Push-Button Publishing
by Barbara Brynko
Publishers today are scrambling to keep profits up, costs down, and users happy. But keeping a secure foothold in the information industry isn't easy, especially with the increased demands of changing technology and multichannel delivery. "Some publishers are very good at managing technology and some are not," says Barry Bealer, CEO of Really Strategies, Inc. That's one of the reasons the company rolled out its latest product called RSuite Cloud, a cloud-based, push-button publishing system for print and digital products. It's designed to automate the publishing process, offering output to all major publishing formats in 70 languages without changing a publisher's existing production systems. "This is for the publisher, whether big or small, that doesn't have a large in-house staff," says Bealer. "You don't have to manage the service; it's all in the cloud."
Wiley Launches New Program of Open Access Journals
John Wiley & Sons, Inc. announced the launch of Wiley Open Access, a new publishing program of open access (OA) journals. The first journals will launch shortly, publishing primary peer-reviewed research in a range of broad-based subject disciplines in the life and biomedical sciences. Wiley Open Access will provide authors who wish to publish their research outcomes in an OA journal with a range of new high-quality publications that meet the requirements of funding organizations and institutions where these apply.
Infosources Rolls Out Mobile Apps for Law
Mobile Apps for Law is a just-released database on the web that covers all legal research and utility apps for all types of mobile devices. Whether you use an iPhone, iPod touch, iPad, BlackBerry, Android device, or a Palm PC, this is the place to find out which law apps are available for your device. The database is brought to you by Infosources Publishing, pioneers in the field of reference publishing for law since 1981. Infosources Publishing, which is based in Teaneck, N.J., publishes basic reference sources for lawyers, law librarians, legal researchers, and information professionals.
Publishers to Earn Licensing Revenue Using CCC's Rightslink Plus
Copyright Clearance Center (CCC), a not-for-profit organization and provider of licensing solutions, announced a referral partnership with the Association of Learned and Professional Society Publishers (ALPSP) in which ALPSP members can earn revenue from their online content utilizing CCC's Rightslink Plus service at a discounted rate. Rightslink enables licensing of text and multimedia direct from publishers' online content.
Update on Gale—Mobile, Global, and In Context
by Paula J. Hane
At the recent ALA Midwinter meeting, I caught up with Nader Qaimari, senior vice president of marketing at Cengage Learning, to talk about recent developments at Gale and get a peek at some forthcoming products. Gale continues to be excited about the streamlined company structure implemented last summer—the integration of Gale and Cengage. Qaimari says it lets the company make content connections and help libraries serve as the conduit to information and textbooks. Other news he was eager to discuss included the company's mobile initiatives, its new Gale World Scholar product line, enhancements to PowerSearch, new administrative tools, and ongoing work on the In Context products.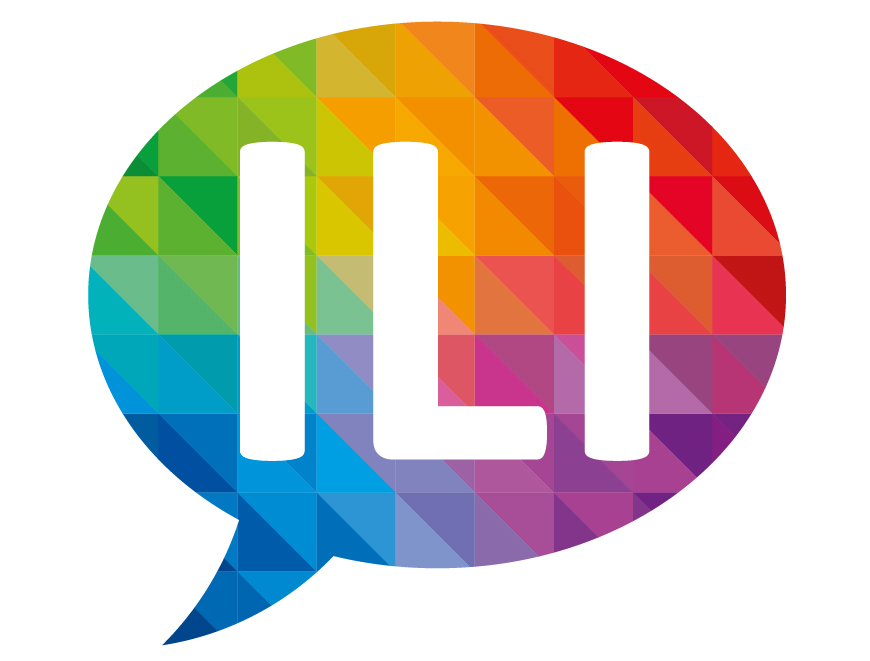 INTERNET LIBRARIAN INTERNATIONAL

THE LIBRARY INNOVATION CONFERENCE
October 17 & 18, London
ILI's Programme Director, Val Skelton, celebrates librarian superpowers.
Librarians are leaders in tech, organizational influencers, expert marketers (often working with a zero budget), change managers, skilled data crunchers and expert internet searchers--and so much more. ILI's conference programme celebrates the incredible range of roles, skills, and initiatives librarians are carrying out every day. Over two days this October, six conference tracks highlight the importance of the internet librarian's role.
THE NEW LIBRARY, THE NEW LIBRARIAN – exploring some of the strategies, structures, teams, skills, services and collaborations librarians are using to ensure they stay at the cutting edge.
USERS, UX, AND USAGE – understanding how libraries are working with users to redesign services, spaces, and to understand usage.
CONTENT CREATIVITY – investigating how libraries are creating, curating, and marketing digital collections, how librarians are publishers in their own right, and how they are driving collaborative content creation.
FIGHT THE FAKE, FIND THE FACTS – celebrating two of the librarian's super powers--advanced search techniques and nurturing information integrity--in a post-truth/multi-truth era.
MARKETING THE LIBRARY – sharing stories of librarians who are influencing use and expanding audiences for their services and collections from the DJ librarian to the digital storyteller.
NEW SCHOLARLY COMMUNICATIONS – exploring why the scholarly communications landscape is changing, and what this means for libraries and information professionals.
In addition to a series of one-hour workshops - ILI Extra - covering a wide range of specialised skills and topics, from tech topics to personal development, ILI also hosts two one-day pre-conference workshops:
Websearch Academy 2017 explores the intricacies of research on the web. Our global expert speakers look at advanced search, evaluation of search engines, apps relevant to serious research, social media search, and analysis of search results.
Marketing Your Library Service: Principles and Actions--In libraries we spend so much time curating our content and services that sometimes we don't put enough focus on telling people about what we do. We do so much, but how do we ensure people hear about what we offer and understand what we do?

If you regularly read blogs, add these to your reader:
ITI Books Blog – booksblog.infotoday.com – news, observations, and commentary from the authors, editors, and publishers of Information Today, Inc.'s many book offerings.
ITI Conference Blog – libconf.com – covering ITI's library conferences worldwide.

Library Stuff – librarystuff.net – the library blog dedicated to resources for keeping current and professional development, written by Steven M. Cohen.

InfoToday Europe Blog – infotoday.eu – the latest news, analysis, and opinion on the information industry in Europe and the UK.

Business of Video blog – blog.streamingmedia.com – daily posts about the online video industry, business trends and analysis, market data, and research as well as the online video business models in the media and entertainment, broadcast, publishing, advertising, and enterprise industries.

destinationCRM Blog – destinationcrmblog.com – a blog from the editors of CRM magazine, dedicated to providing Customer Relationship Management information in a timely manner to connect decision makers and providers.
SpeechTech Blog – speechtechblog.com – updates on speech technology and its applications in daily life, covering everything from ASR to VUI, with lots of links, threads, and even a few pictures thrown in for good measure.