Creative Commons Releases Public Domain Mark
by Susanne Bjørner
Creative Commons recently announced the release of the Public Domain Mark, a tool that enables works free of known copyright restrictions to be labeled in a way that clearly communicates that status to the public and allows easy discovery of such works on the internet. Less than a week later, Europeana announced its adoption of the Public Domain Mark at the Europeana Open Culture 2010 Conference in Amsterdam, becoming the first major user of the mark.
New Platform, New Product Mix, New Market, New Pricing—LexisNexis Advance
by Carol Ebbinghouse
LexisNexis learned plenty from WestlawNext's debacle of a launch (which involved telling everyone about a new product while only providing it to one market, not telling anyone the price, and generally irritating librarians by promoting the new but often unavailable service directly to patrons). Instead, LexisNexis is doing it differently: It is targeting solo and microfirms with the new Lexis Advance. These are the lawyers who have to drum up their own clients and manage their own taxes, payroll, calendars, billing, staffing, and training, all in addition to practicing law.
Edinburgh University Press to Launch Comprehensive Archive
In 2011, the Edinburgh University Press (EUP) Journals Online site will include the EUP Archive, the result of an extensive project to digitize back issues. The archive, which features the years between 1936 and 1999, will cover more than 4,000 articles from more than 370 issues of 14 journals. The print equivalent would number more than 40,000 pages from more than 165 volumes.
Full-Text Doctoral Dissertations on Middle East and Islamic Studies Available Free
The British Library's partnership project with the Chicago-based Center for Research Libraries (CRL) has now released digitized copies of 400 U.K. Ph.D. theses on Middle Eastern and Islamic studies. The project is operated through the EThOS (Electronic Theses Online) service, which The British Library runs in partnership with JISC and the U.K. Higher Education sector. The theses, which comprise U.K. postgraduate research into politics, culture, and society in the Islamic world, can now be downloaded for free via The British Library's EThOS service.
Ingram to Handle All Elements of Springer's U.S. Distribution
Starting in 1Q 2011, Ingram Content Group will fully manage warehousing, fulfillment, and print on demand (POD) for Springer using a new model. Ingram will hold Springer's entire U.S. inventory, and Ingram will eventually transition titles to POD when it makes economic sense. All fulfillment will come through Ingram.
Getting the Complete Picture With Attivio's Active Dashboards
by Paula J. Hane
There are a few technologies for which I'm particularly grateful as an online information professional: embedded links, faceted search, and dashboards. All of them are designed to make a researcher's life easier, getting to the right information faster and easier. None of these are new tools, but I want to reflect on the growing importance of dashboards as a user interface in the information management field today. A dashboard pulls information from diverse sources and presents it in an interface designed to be easy to read, similar to an automobile's dashboard. The key difference is that users can interact with the information. The interactive nature of a dashboard lets a user move quickly from a summary view to drill down to various levels of detail and usually in easy-to-comprehend visuals and graphics. And that is just what Attivio offers with its Active Dashboard but with another key difference. The system is indeed "active." You don't have to search for information—the system pushes it to you. And, as you click on a piece of information in a window, other windows on the dashboard are automatically updated.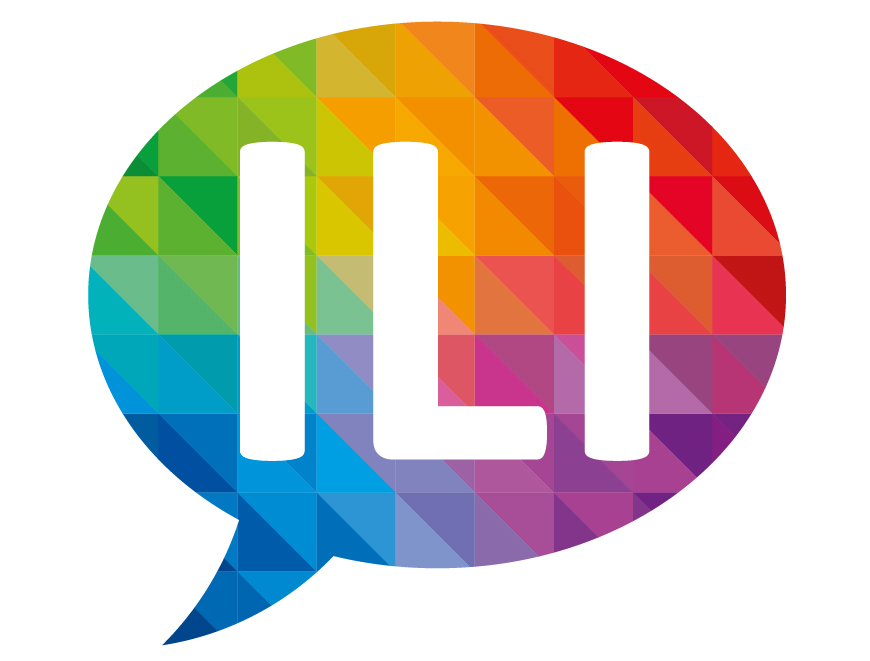 INTERNET LIBRARIAN INTERNATIONAL

THE LIBRARY INNOVATION CONFERENCE
October 17 & 18, London
ILI's Programme Director, Val Skelton, celebrates librarian superpowers.
Librarians are leaders in tech, organizational influencers, expert marketers (often working with a zero budget), change managers, skilled data crunchers and expert internet searchers--and so much more. ILI's conference programme celebrates the incredible range of roles, skills, and initiatives librarians are carrying out every day. Over two days this October, six conference tracks highlight the importance of the internet librarian's role.
THE NEW LIBRARY, THE NEW LIBRARIAN – exploring some of the strategies, structures, teams, skills, services and collaborations librarians are using to ensure they stay at the cutting edge.
USERS, UX, AND USAGE – understanding how libraries are working with users to redesign services, spaces, and to understand usage.
CONTENT CREATIVITY – investigating how libraries are creating, curating, and marketing digital collections, how librarians are publishers in their own right, and how they are driving collaborative content creation.
FIGHT THE FAKE, FIND THE FACTS – celebrating two of the librarian's super powers--advanced search techniques and nurturing information integrity--in a post-truth/multi-truth era.
MARKETING THE LIBRARY – sharing stories of librarians who are influencing use and expanding audiences for their services and collections from the DJ librarian to the digital storyteller.
NEW SCHOLARLY COMMUNICATIONS – exploring why the scholarly communications landscape is changing, and what this means for libraries and information professionals.
In addition to a series of one-hour workshops - ILI Extra - covering a wide range of specialised skills and topics, from tech topics to personal development, ILI also hosts two one-day pre-conference workshops:
Websearch Academy 2017 explores the intricacies of research on the web. Our global expert speakers look at advanced search, evaluation of search engines, apps relevant to serious research, social media search, and analysis of search results.
Marketing Your Library Service: Principles and Actions--In libraries we spend so much time curating our content and services that sometimes we don't put enough focus on telling people about what we do. We do so much, but how do we ensure people hear about what we offer and understand what we do?

If you regularly read blogs, add these to your reader:
ITI Books Blog – booksblog.infotoday.com – news, observations, and commentary from the authors, editors, and publishers of Information Today, Inc.'s many book offerings.
ITI Conference Blog – libconf.com – covering ITI's library conferences worldwide.

Library Stuff – librarystuff.net – the library blog dedicated to resources for keeping current and professional development, written by Steven M. Cohen.

InfoToday Europe Blog – infotoday.eu – the latest news, analysis, and opinion on the information industry in Europe and the UK.

Business of Video blog – blog.streamingmedia.com – daily posts about the online video industry, business trends and analysis, market data, and research as well as the online video business models in the media and entertainment, broadcast, publishing, advertising, and enterprise industries.

destinationCRM Blog – destinationcrmblog.com – a blog from the editors of CRM magazine, dedicated to providing Customer Relationship Management information in a timely manner to connect decision makers and providers.
SpeechTech Blog – speechtechblog.com – updates on speech technology and its applications in daily life, covering everything from ASR to VUI, with lots of links, threads, and even a few pictures thrown in for good measure.