Thursday, August 26, 2010
ProQuest Dialog Begins New Platform Rollout; New ProQuest Platform Begins Preview Period
by Paula J. Hane
Since the acquisition of Dialog 2 years ago by ProQuest, customers of the Dialog and DataStar services have been keeping a close watch to see what would happen. At the time, ProQuest said it would "invest aggressively in Dialog" and integrate its content. Integration and a major upgrade to the services had long been hoped for even before the acquisition, but until now, it has remained an elusive goal. This week, following 18 months of research and testing, Dialog is launching a first release of the new "ProQuest Dialog," (www.dialog.com/proquestdialog), which offers a subset of Dialog and DataStar content (currently 14 databases) intended for use by end users in the pharmaceutical/biomedical customer community. Other releases in late 2010 and 2011 will bring in the remaining content collections, including STM, intellectual property, and business intelligence, and additional functionality to meet the needs of power searchers. In addition, ProQuest Dialog is built on the same technology infrastructure as the promised new ProQuest platform and has been developed in tandem. The ProQuest platform is entering a preview period, also this week.
The British Library to Offer Free Access to Bibliographic Records
The British Library (www.bl.uk) is to make its extensive collections of bibliographic records available for free to researchers and other libraries: www.bl.uk/bibliographic/datafree.html. The U.K. national library has around 14 million catalog records comprising a wealth of bibliographic data. The initiative will help expose this vast dataset to users worldwide, allowing researchers and other libraries to access and retrieve bibliographic records for publications dating back centuries and relating to every conceivable subject area.
SpringerLink Relaunched With Semantic Linking and Content Previews
Springer (www.springer.com) relaunched its online platform SpringerLink (www.SpringerLink.com), which hosts nearly 5 million documents, including ebooks, journals, and reference works. The redesigned site has a new and fresh concept that includes semantic linking and connects related content across ebooks and journals.
"Geek the Library" Campaign Now Available to All U.S. Libraries
Geek the Library (www.geekthelibrary.org), a community-based public awareness campaign, is now available for adoption by any U.S. public library. The campaign is designed to highlight the vital role of public libraries in today's challenging economic environment and to increase local library support. Geek the Library has proven ability to improve public perceptions about local library funding needs in test communities. Details about how libraries can use the campaign to increase local support are available at http://get.geekthelibrary.org.
Digital Lending Goes into OverDrive
by Paula J. Hane
I'd been hearing some buzz this summer about various improvements made by OverDrive to its services for libraries—more content, mobile apps, simplified procedures, etc. OverDrive is a full-service digital distributor of ebooks, audiobooks, music, and video that first launched its online digital warehouse in 2000. So, I caught up with the company's vice president of marketing, David Burleigh, for an extended conversation on what's new and what's coming. While OverDrive offers publishers a secure, web-based, wholesale distribution service for the sale and delivery of digital media, I didn't get into the details of that side of the business. Our discussion focused on what OverDrive offers libraries and their patrons.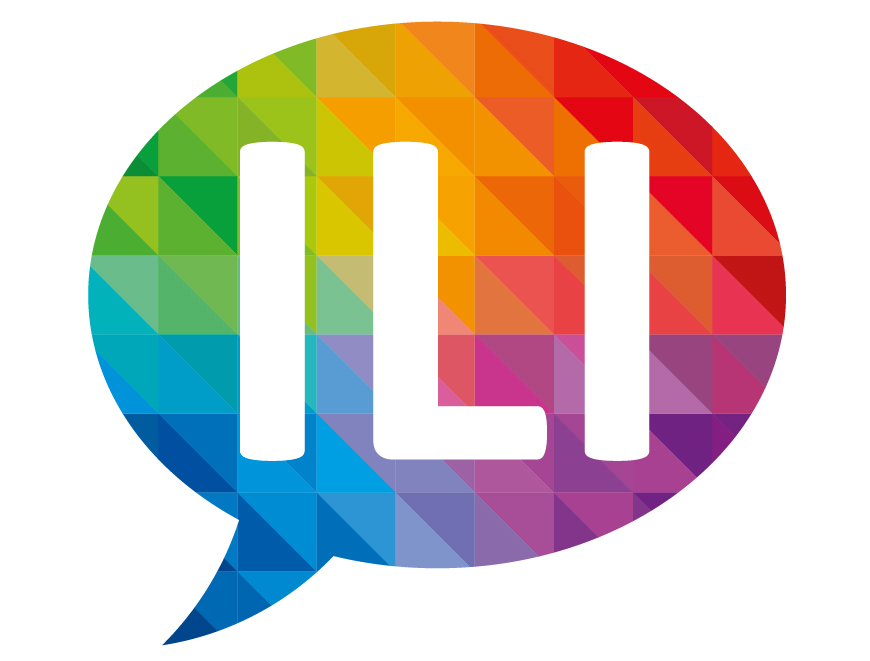 INTERNET LIBRARIAN INTERNATIONAL

THE LIBRARY INNOVATION CONFERENCE
October 17 & 18, London
ILI's Programme Director, Val Skelton, celebrates librarian superpowers.
Librarians are leaders in tech, organizational influencers, expert marketers (often working with a zero budget), change managers, skilled data crunchers and expert internet searchers--and so much more. ILI's conference programme celebrates the incredible range of roles, skills, and initiatives librarians are carrying out every day. Over two days this October, six conference tracks highlight the importance of the internet librarian's role.
THE NEW LIBRARY, THE NEW LIBRARIAN – exploring some of the strategies, structures, teams, skills, services and collaborations librarians are using to ensure they stay at the cutting edge.
USERS, UX, AND USAGE – understanding how libraries are working with users to redesign services, spaces, and to understand usage.
CONTENT CREATIVITY – investigating how libraries are creating, curating, and marketing digital collections, how librarians are publishers in their own right, and how they are driving collaborative content creation.
FIGHT THE FAKE, FIND THE FACTS – celebrating two of the librarian's super powers--advanced search techniques and nurturing information integrity--in a post-truth/multi-truth era.
MARKETING THE LIBRARY – sharing stories of librarians who are influencing use and expanding audiences for their services and collections from the DJ librarian to the digital storyteller.
NEW SCHOLARLY COMMUNICATIONS – exploring why the scholarly communications landscape is changing, and what this means for libraries and information professionals.
In addition to a series of one-hour workshops - ILI Extra - covering a wide range of specialised skills and topics, from tech topics to personal development, ILI also hosts two one-day pre-conference workshops:
Websearch Academy 2017 explores the intricacies of research on the web. Our global expert speakers look at advanced search, evaluation of search engines, apps relevant to serious research, social media search, and analysis of search results.
Marketing Your Library Service: Principles and Actions--In libraries we spend so much time curating our content and services that sometimes we don't put enough focus on telling people about what we do. We do so much, but how do we ensure people hear about what we offer and understand what we do?

If you regularly read blogs, add these to your reader:
ITI Books Blog – booksblog.infotoday.com – news, observations, and commentary from the authors, editors, and publishers of Information Today, Inc.'s many book offerings.
ITI Conference Blog – libconf.com – covering ITI's library conferences worldwide.

Library Stuff – librarystuff.net – the library blog dedicated to resources for keeping current and professional development, written by Steven M. Cohen.

InfoToday Europe Blog – infotoday.eu – the latest news, analysis, and opinion on the information industry in Europe and the UK.

Business of Video blog – blog.streamingmedia.com – daily posts about the online video industry, business trends and analysis, market data, and research as well as the online video business models in the media and entertainment, broadcast, publishing, advertising, and enterprise industries.

destinationCRM Blog – destinationcrmblog.com – a blog from the editors of CRM magazine, dedicated to providing Customer Relationship Management information in a timely manner to connect decision makers and providers.
SpeechTech Blog – speechtechblog.com – updates on speech technology and its applications in daily life, covering everything from ASR to VUI, with lots of links, threads, and even a few pictures thrown in for good measure.