Ricky Erway, a leading figure in early efforts to bring library and cultural heritage materials into the digital world, died on January 25, 2020 in New Orleans, Louisiana. She was 62.

Her death during a visit to the city was the result of traumatic brain injury sustained in a fall.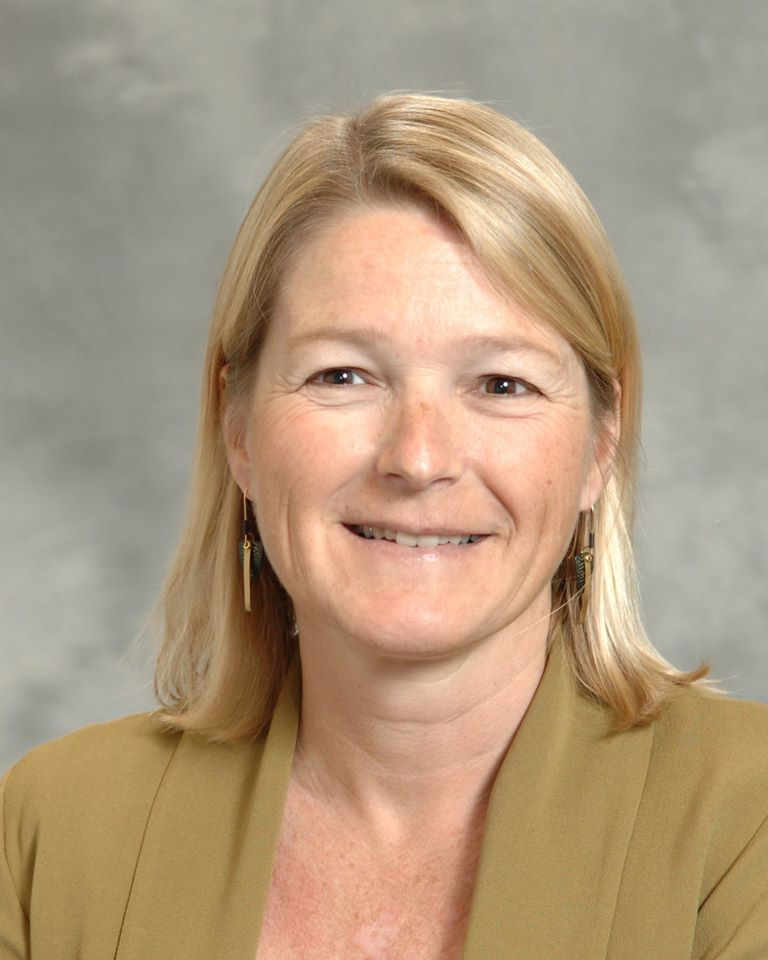 "She had a quiet, powerful energy; was always attentive to the goal, knew how to do the sometimes tedious tasks associated with cooperative progress, acutely skilled in tuning out the fatuous and did it all while being calm, kind, and endearingly playful. She had the perfect combination of traits for a leader in the early, exciting and uncertain days of digital technology," said James Michalko, former CEO of The Research Libraries Group (RLG) where she served as Digital Resources Manager.
As a technically savvy 1985 graduate of the University of Wisconsin Library School she was interested in how the digital technologies emerging in the 1980s would transform library services and the ways that citizens and scholars would then interact with library and other cultural assets. This interest led to important roles in seminal library projects that tackled the tough problems associated with the decades-long transition of print to digital formats.
Her early traditional library positions in a high school and as an instructional materials librarian at the University of Wisconsin took a career-long turn when she accepted a position in 1986 on a Library of Congress team that was evaluating its optical disk project. This precursor to today's DVDs could store page images at densities that began to make the storage of entire libraries feasible. She eventually served as the associate coordinator of American Memory, an initiative aimed at significantly increasing public access to the special collections of the Library of Congress (LC). This project demonstrated that film, video, audio recordings, books and photographs could be digitized and distributed on Laserdisc and CD-ROM. These demonstration materials eventually migrated to become the core of the National Digital Library and LC's early presence on the World Wide Web.
She left LC in 1995 to become the Digital Resources Manager at RLG, a global collaborative of research libraries working cooperatively to preserve and provide access to their culturally rich collections. There she took on projects that challenged libraries to rethink descriptive standards, imaging practices, licensing regimes and the ways they could present their collections to the growing audience of internet users. Among the projects she led were:
"Studies in Scarlet", a project of RLG-affiliated law libraries in the late 1990s; this path breaking project allowed participants to develop expertise in and demonstrate the benefits of collaborative digitization initiatives. The project produced "Marriage, Women, and the Law, 1815-1914," a collection consisting of articles, reported cases, session laws, statutes, trial accounts, and more. It continues to be available through the Harvard Law Library where it benefits scholars studying the history of women in the 19th and early 20th centuries.
The Art Museum Image Consortium Library (1995-2007) provided an early online vehicle for the delivery of high-quality images of objects in the member museum collections. The effort provided the community with experience in applying licensing regimes in the web environment, tested sustainability models for museum images online and pushed the boundaries of the imaging standards then available.
RLG Cultural Materials, begun in 2001, produced a rich collection of digitized manuscripts and images built collaboratively from the contributions of leading institutions including The Smithsonian Institution, the New York Public Library, the International Institute of Social History in the Netherlands, Oxford University and others. This database allowed users to search and make connections between rare and varied collections that were otherwise unavailable to museum or library visitors. It pioneered new descriptive metadata standards and provided a pathway to use digital images in the classroom.
When RLG merged with the OCLC in 2006 Erway became a senior program officer in OCLC Research where she produced a significant body of work that continued her interest in advancing library digitization. Her impact in this role began with the Shifting Gears report that galvanized the special collections community and changed the pace of processing archival materials. It continued with her Demystifying Born Digital series that emboldened practitioners to productively face this new collecting challenge. In her final years at OCLC her scope expanded to include work on research information management and a variety of areas related to rights and mass digitization.
By the time of her retirement in 2015 she was one of the profession's seasoned project pragmatists characteristically proclaiming in a 2012 "Digital Pioneers" interview led by the University of Denver Information Science program that "We talk too much about it, we focus too much on it. I mean, standards—I heard recently—standards are like toothbrushes, nobody wants to use anybody else's."
Ricky is survived by her husband, Ted Brooks, of Prescott, AZ and sisters, Tracy Burton and Kim Birck.
Contributions in Ricky's memory may be made to the Sharlot Hall Museum, Library and Archives, 415 W. Gurley Street, Prescott, AZ 86301 where Ricky was a volunteer.